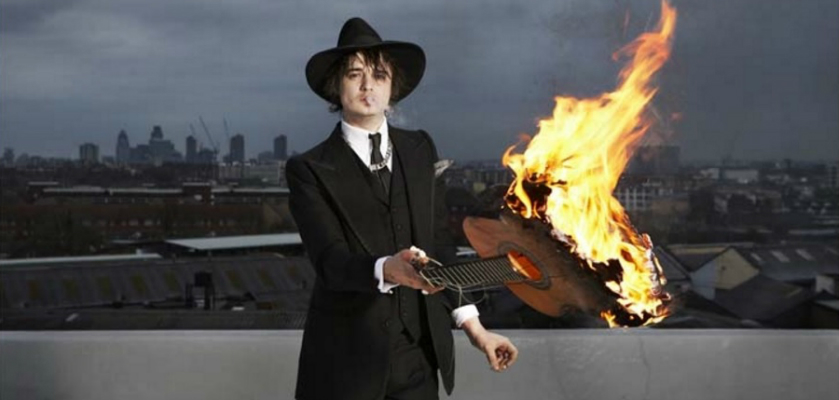 Contributing Editor Chrissie Douglas explores the excellence of Bespoke Tailoring by Mr Edward Sexton
Bespoke suits for boys are an essential, but a changing trend is allowing girls to catch up. As you stroll up the steps into 26 Beauchamp Place, up the narrow staircase to the first floor atelier of Edward Sexton, you are struck with a buzz of activity, tailors hand stitching, sewing machines whirring, steam rising from the irons, as integral parts of material are pressed, ready to be added to a bespoke suit… all under the careful supervision of Mr Edward Sexton.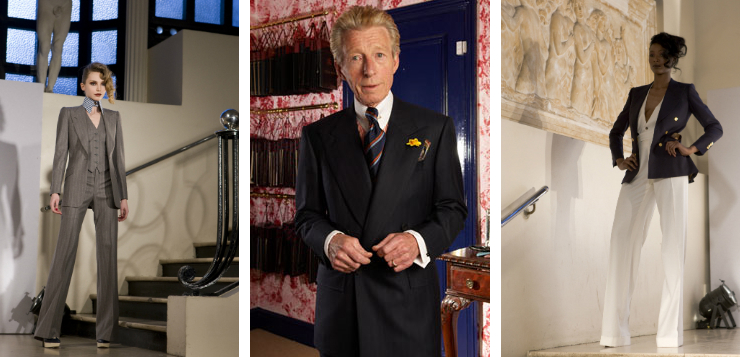 This is the ultimate in bespoke tailoring; with soft interior linings, beautiful fabrics which hang like a dream… excellence is paramount!
On arrival I am ushered into the drawing room where there is a sample of Mr Sexton's famous sartorial tailoring on show, a few choice suits in the part-way stage hang awaiting their owners for a fitting. As I wait, I gaze out the window onto the iconic Beauchamp Place, with its Ferraris and Corvettes parked, a constant gentle stream of well-dressed people peruse the fabulous array of tempting boutique shops that are strung along this street.
Edward Sexton enters, he is a sprightly figure with a gentle smile and bright eyes that are welcoming; he explains that a bespoke suit should be sophisticated, understated in style and with his relaxed attitude I am at ease instantly. I quiz him as to whom he has made suits for in the past; he mentions that Mick Jagger and Bianca Jagger's wedding outfits were his creations, other proud owners of Sexton masterpieces are Sir Paul McCartney, Sir Hardy Amies, Naomi Campbell, Bono, Pete Doherty, Twiggy, Marie Helvin, Justin De Villeneuve, Annie Lennox, local resident Bernie Ecclestone and Stanley Tucci. Mr Sexton tries not to divulge these names but I am eager and inquisitive. His understated reply is reassuring:
"We specialize in Core Tailoring here" Mr Sexton explains and "I am only as good as the last suit I have made" he gently adds.
Mr Sexton proudly recounts how as Stella McCartney's mentor during her time at the helm of Chloe in Paris, he was able to assist in adding core tailoring to the Fleur couture, so much a part of Chloe heritage, a combination which is necessary for a full collection.
Edward Sexton does not advertise, their business comes from personal recommendations, his website offers a glimpse into a maestro tailor's world; on offer are shirts, scarves, socks, cuff links, lapel pins and handkerchiefs. However when you go into the atelier, it is best to go for the "Full Look" accessories and all, which for a bespoke suit will start at £6,000.
Ever mindful of his city clients, both male and female, who would like to have beautiful tailored suits but cannot justify the cost of a fully bespoke suit by Mr Sexton and his team, he has launched the "Edward Sexton made-to-measure" collection in conjunction with Dominic Sebag-Montefiore ; these suits are "a truly unique made-to-measure garment – with all the style of our full-bespoke", their cost starts at £2,500.
Having seen his work, it is apparent that the Edward Sexton silhouette is deeply architectural and with subtle sex appeal and in the words of one of his many female clients  "An Edward Sexton Women's suit can only be described a work of art".