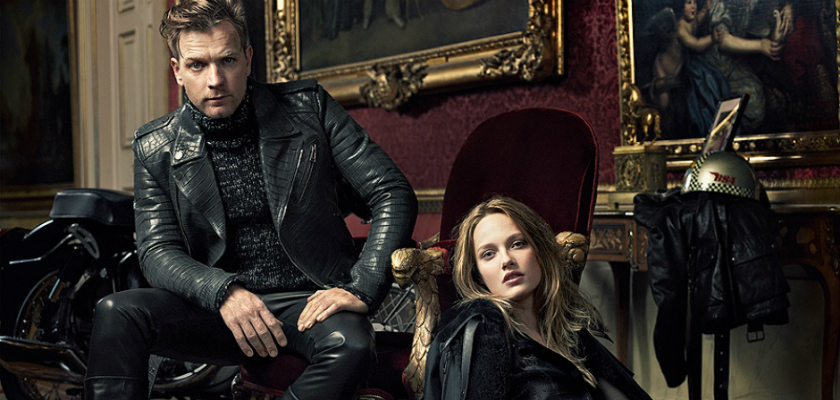 Belstaff's Chief Marketing Officer Damian Mould speaks with Contributing Editor Brett Gregory-Peake on his vision for the brand and their latest campaign with David Beckham.
YOU NOW LIVE IN NEW YORK, WHEREABOUTS AND WHY?
I live in the West Village as it's the closest thing to Notting Hill Manhattan has to offer. I decided to move to NYC because it is the epicentre of the fashion business and I've always loved the energy and vitality of the city.
AS A SERIAL ENTREPRENEUR, WHAT INFLUENCED YOUR DECISION TO JOIN AND INVEST IN BELSTAFF?
I've always been involved in brands, so when the opportunity to become involved in the turnaround of Belstaff came about, it was the perfect proposition for me. It's a brand I really believe in and it just ticked all the right boxes; a great brand with a company that is entrepreneurial.
FROM HUMBLE BEGINNINGS IN STAFFORDSHIRE, BELSTAFF HAS BEEN TRANSFORMED FROM A SPECIALIST, OUTDOOR APPAREL RETAILER TO A GLOBAL FASHION BRAND IN A FAIRLY SHORT TIMEFRAME. WHAT FACTORS HAVE BEEN MOST INFLUENTIAL IN THIS CHANGE?
Most importantly, it's the product that really leads everything. We have spent time enhancing the quality, making the ready to wear pieces stronger and bringing the brand back to its British roots. Our most recent campaigns, with Ewan McGregor shot by Craig McDean and with David Beckham shot by Peter Lindbergh, have helped greatly to capture the imagination of the consumers and connect them with Belstaff's values and heritage.
THERE APPEARS TO HAVE BEEN A STRONG DIRECTIONAL SHIFT IN THE BRAND'S POSITIONING AND PRICE. HOW HAS THIS AFFECTED YOUR CLASSIC AND INHERITED CONSUMER?
The core product is undeniably better in quality now compared to when we inherited the brand. The price point is slightly higher but not significantly so. The high luxe and leather pieces are still on a par with other luxury brand pricing and the new quality befits the craftsmanship and heritage of the brand. Belstaff customers seem to be very loyal and have embraced the new designs, the increased luxury factor and the new store concept that is now in New York, London, Munich and Milan.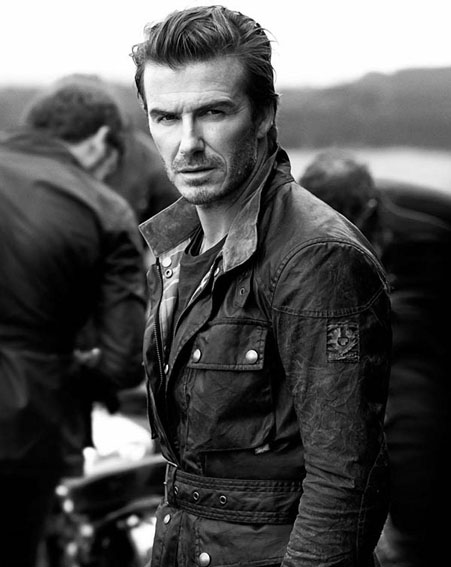 WHICH MARKETS ARE CRITICAL TO THE BRAND'S EXPANSION AND WHY? DAVID BECKHAM IS THE BRAND'S LATEST AMBASSADOR. WHAT WERE THE MOTIVATIONS BEHIND HIS APPOINTMENT?
Firstly, he is a great British icon, an existing devotee of the brand and a super keen collector and rider of select custom bikes. Given his global profile, he was the perfect combination for us: someone true to the brand that could help us tell the Belstaff story in a credible way. As a relatively unknown brand, David is helping us greatly to increase our international awareness.
The USA is a huge luxury market which is still growing and the American psyche really fits with the Belstaff brand. They love British brands and are very open to a new story – America is really at the forefront of where we want to be. Germany is another important market. They are a nation of petrol heads and affluent consumers interested in luxury products, so also a great fit for the brand. Equally, since opening our new store on Bond Street in London, the UK market has been going from strength to strength.
BELSTAFF'S HERITAGE IS FIRMLY ROOTED IN SPEED, ENDURANCE AND MOTORSPORT. HOW IMPORTANT ARE THOSE VALUES TO THE BRAND TODAY?
The original sporting heritage is key to the brand today. The authentic biker attitude is young, rebellious, rugged and has an edge. Our values come from that culture and we hold that attitude close to the brand. We make sure that in everything we do, we connect with those values and ensure that we are being true to the original brand story.
YOU HAVE RECENTLY OPENED NEW STORES IN MILAN, LONDON AND NEW YORK – WHERE NEXT?
This year we will be gaining a small presence in Asia and Russia with plans for larger spaces in 2016. We are also close to opening in the Middle East this year too.
WHAT DOES THE FUTURE LOOK LIKE FOR BELSTAFF?
The new campaign has already started to increase the awareness of the brand quite significantly. The ambition is for Belstaff to be a globally recognised luxury brand.
BESIDES BELSTAFF, WHAT OTHER BRANDS ARE IN YOUR WARDROBE?
Other than Belstaff I wear Martin Margiela and James Perse.