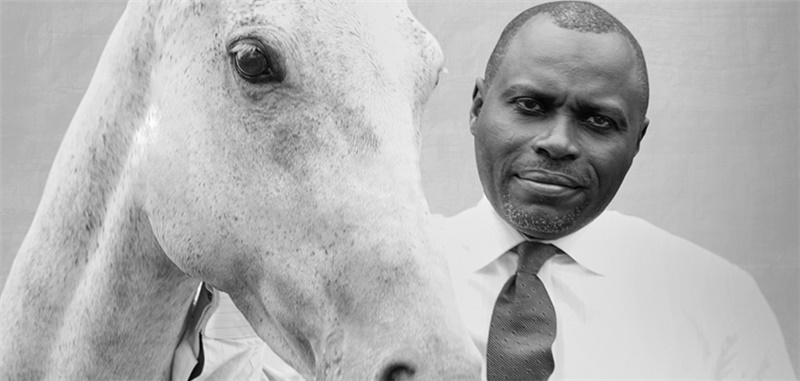 As the CEO of Shoreline Energy International, a patron for African Art and a fearsome member of Lagos Polo team, Kola Karim is at the forefront of Africa's development. Here, he talks to Adoreum Director and Contributing Editor Brett Gregory-Peake about the continent's future, his polo career and his favourite places in the world.
HOW DO YOU FEEL BUSINESS IS DEVELOPING/CHANGING IN AFRICA? DO YOU FEEL PEOPLE ARE INVESTING MORE IN AFRICA NOW?
We are experiencing phenomenal growth in Africa and have been for the best part of the last decade. We have benefitted greatly from the commodities boom and a renewed interest in our economies. Our middle classes have grown tremendously as we continue to lift our people out of poverty. African businesses are generally on a growth trajectory and this fact is being recognised by investors all over the world – particularly in Asia. Investment is coming into the continent not only into traditional commodities but also in new innovative sectors such as technology, transportation and energy. These are exciting times.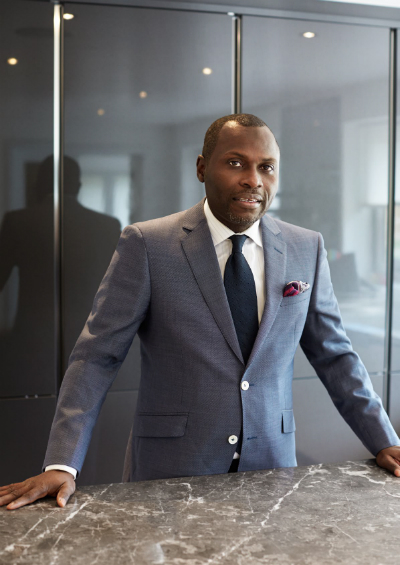 NIGERIA IS A COUNTRY THAT HAS EVOLVED ENORMOUSLY IN THE LAST FEW DECADES. WHAT WOULD YOU SAY HAS CHANGED THE MOST DURING YOUR LIFETIME, AND WHAT CHANGES DO YOU THINK ARE YET TO COME?
Nigeria has grown up. The big change has been the establishment of a stable multiparty democracy in the country, as evidenced by the recent peaceful election and handover of power in Nigeria. We have achieved many firsts as a nation to arrive at this point and it is a real enabler of national growth. Growth is part of the democratic dividend and we have benefitted from the commodities boom in the last decade. The future really needs to be one underpinned by the lifting of our people out of poverty through education. We must enable our youth to lead the future nation out of poverty and to create future wealth through the platform of education.
IN 2008 YOU WERE AWARDED THE WEF YOUNG GLOBAL LEADER HONOUR. SEVEN YEARS ON, WHAT ADVICE WOULD YOU GIVE TO TODAY'S PROSPECTIVE YOUNG LEADERS?
At the time I dedicated my award to Africans yet unborn and hoped that my achievements would be an inspiration to young entrepreneurs. My advice then is the same now. Be true to yourself and be dedicated to your purpose regardless of what the outcome may be.
WHEN DID YOU FIRST START PLAYING POLO AND WHAT DO YOU ENJOY MOST ABOUT THE SPORT?
I have played polo since I was 18. Polo is a sport that demands discipline, courage and dedication of the player; a true partnership needs to develop between the man and his horse. In addition the player must work within a team. Add this to the excitement of game play and the fact you get to play outdoors in beautiful locations all over the world…what is left not to like!
YOU HAVE PLAYED ALL OVER THE WORLD REPRESENTING LAGOS- WHAT IS YOUR MOST MEMORABLE MATCH?
Ironically we lost, – however, playing the finals of the Wellington trophy on the Queen's Ground at Guards Polo Club was a real privilege and the highlight of my polo career to date. Sometimes victory is irrelevant when you are playing in such a significant moment or location, and that was the case with this match.
WHICH POLO DESTINATION DO YOU ENJOY PLAYING IN THE MOST?
Of course, I love playing in Argentina. It is the home of polo so playing in a location, which is steeped in the history of the sport's development, is magical. There is a lot of passion for the sport in Argentina and you can't help be affected by that when you play.
WHERE IS YOUR FAVOURITE HANG OUT IN LONDON?
It's either working in the office or at home, relaxing with the children. Opposite ends of the spectrum, I guess, but both just as enjoyable!
WHAT IS YOUR FAVOURITE CITY IN THE WORLD?
I would have to say London is my favourite city. It is such a multicultural melting pot of people, culture, history and ideas. It is a truly modern global city where there is so much happening. When you arrive in London, you get that buzz of activity and I love that.
WHAT IS THE ONE BRAND YOU COULD NOT LIVE WITHOUT?
I think Ralph Lauren is my ultimate brand. I love its association with the sport I love (polo of course!) and how I feel comfortable and stylish wearing Ralph Lauren whether lounging at home, with friends or on the polo pitch.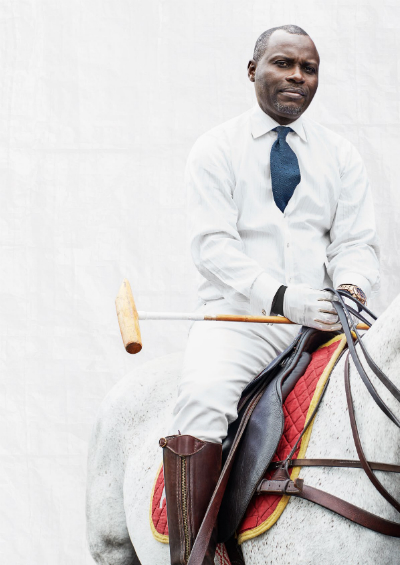 THERE HAS BEEN AN INFLUX OF LUXURY AFRICAN BRANDS IN LONDON OVER THE PAST FEW YEARS; SUCH AS LANRE DA SILVA AJAYI- DO YOU THINK THERE IS MORE TO COME? Yes – there has been a huge influx and there will continue to be, as interest in Africa and all that it represents continues to inspire creativity. There is a real focus on Africa and the continent will keep throwing up exceptionally talented and creative individuals such as Tiffany Amber ( an award winning international fashion designer) and the like. Watch this space.
YOU ARE A PATRON OF MODERN AFRICAN ART, WHAT IS IT THAT MAKES THIS GENRE SO SPECIAL FOR YOU? WHAT IS THE MOST SIGNIFICANT PIECE OF ART YOU OWN?
Africans are especially creative and talented. Our cultural history is rich with examples of the majestic and the sublime creations of our forefathers, in addition to more recent artists. I feel connected to these works on many levels and equally responsible for making my contribution to fueling this resurgent creativity through my patronage. I own works by Bruce Obomeyoma Onobrakpeya; a Nigerian painter and sculptor and Tola WeWe who is a truly unique talent. The works resonate with me culturally and I feel they best represent Africa's global culture.
Kola Karim's 'OAK Foundation', founded and run by Kola's wife, Funke Karim, caters for underprivileged kids in Nigeria and the United Kingdom. The aim is to support education and vocational development with a focus on entrepreneurship.