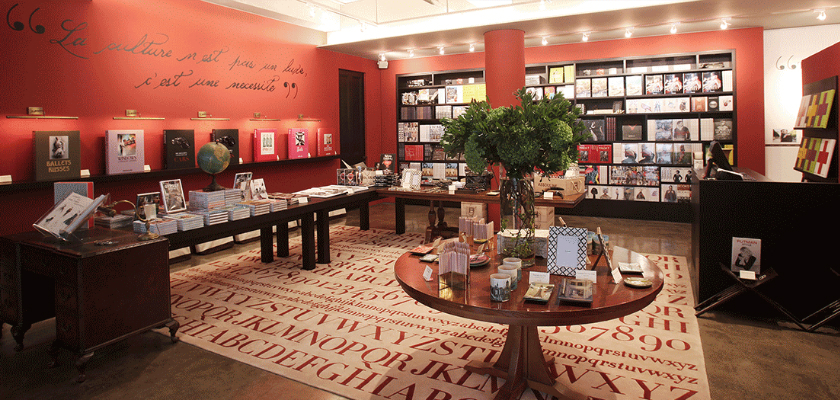 WHAT INSPIRED YOU TO START ASSOULINE?
Although we focus on publishing books, my wife and I wanted to create a luxury brand that was synonymous with style and culture. We are flexible when it comes to the subject matter of our books; we have published over 1400. But, the one thing all these books share in common is their style and beauty, and we feel this is want -what differentiates Assouline to other publishing houses.
ASSOULINE HAS BEEN GOING OVER TWO DECADES NOW-HOW HAS ASSOULINE PROGRESSED THROUGHOUT THAT TIME?
The world around us has changed completely in the past twenty years; when we started the computer was just being introduced and no one had heard of a Blackberry. However, Assouline hasn't really changed at all. Our core ethos to produce books with an exceptional level of quality has remained the same. We make all of our books by hand; a technique and approach we have no plans to change.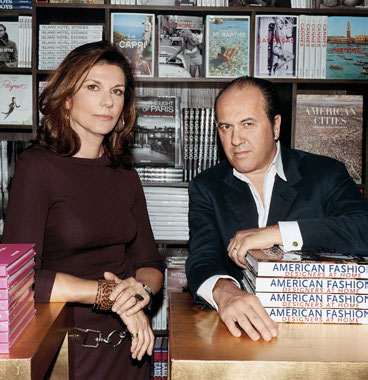 WHAT HAS BEEN THE MOST MEMORABLE OR FAVOURITE OF THE BOOKS ASSOULINE HAS PUBLISHED?
It is very difficult to select just one as, although it sounds silly, the books we have published feel part of our family. However, the first book we published still holds a special place in my heart; 'La Colombe D'Or'. I took the photos and my wife, Martine, wrote the text. We have reprinted this book numerous times but nothing has changed, not the cover, nor the text. This book epitomises the spirit of the brand of Assouline.
WHAT DO YOU LIKE TO READ IN YOUR SPARE TIME?
When I am not reading Assouline books, I love reading the author Stefan Zwieg.
WHICH BRAND COULD YOU NOT LIVE WITHOUT?
Ladureé macaroons are a big weakness of mine. I also could not function without Apple, it is such a sophisticated and affordable brand which makes day to day life so much easier.
WHO HAS HAD THE BIGGEST IMPACT ON YOUR LIFE?
My wife. Not only is she my partner in life, but we also created Assouline together so the company has been a journey for us both.
ASSOULINE HAS STORES IN OVER 20 DIFFERENT CITIES WORLDWIDE, SO YOU MUCT TRAVEL FREQUENTLY. WHICH IS YOUR FAVOURITE CITY?
I love Istanbul. We have three stores there and I try to visit at least once a year, it is so full of culture. I admire their way of life and the Grand Bazar is full of beauty and energy. I love The Bosporus Bridge that connects Europe and Asia, it is very special place.
WHAT IS IN THE PIPELINE FOR ASSOULINE?
We have fifty books being released in the autumn which is very exciting. We are also publishing a book in collaboration with Valentino which will be full of beautiful fashion. We are also expanding the Assouline empire and opening a new store in Geneva, so there is a lot to look forward to!
Content by Brett Gregory-Peake, Director at Adoreum.