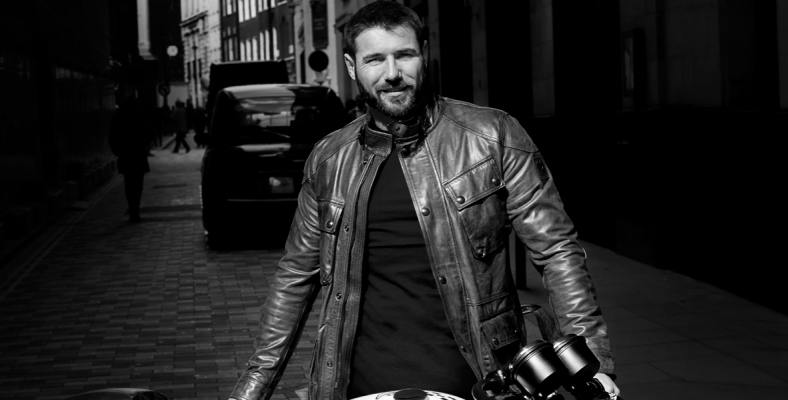 In keeping with his performance as one of the highest point scorers in England's rugby history, Ben Cohen has his sights on new and exciting horizons. Contributing Editor Brett Gregory-Peake discusses his adrenalin pursuits post retirement, his foundation, Strictly and male grooming.
YOUR UNCLE PLAYED FOOTBALL FOR ENGLAND IN THE SIDE THAT WON THE 1966 WORLD CUP, WAS SPORT DESTINED TO BE A PART OF YOUR FUTURE?
Not really. My whole family are very sporty and I think I was quite naïve as to who my uncle was in sport and what he had achieved. I suppose I grew up around it therefore took what he had accomplished for granted. I wasn't very sporty and I was never really pushed into doing any. Rugby happened almost by accident, making the numbers up in my school team. As it turned out, I wasn't bad at it.
WHAT IS YOUR MOST MEMORABLE MATCH DURING YOUR RUGBY CAREER AND WHY?
Well, obviously the Rugby World Cup Final in 2003 was a huge match in my career and was the pinnacle of what I wanted to achieve. However, there are other moments that were key to my rugby career, including being selected for the right team, winning another trophy or getting a professional contract.
WHAT WAS YOUR FAVOURITE ASPECT OF BEING A PROFESSIONAL SPORTSMAN?
The upsides definitely weigh out the downsides of being a professional sportsman; it's great being able to do a job that you love. I was very fortunate to be able to make the transition from amateur to professional rugby and I will always be grateful for that. Being in a job where I was able to craft my skill continually and become the best player I could be was very rewarding.
DID YOU FIND IT HARD TO ADJUST AFTER YOU HAD RETIRED?
Not particularly. I was glad to get out of rugby when I did as I felt like it was the right time for me to make that transition. I was getting older, time was ticking by and unfortunately, professional sporting careers have a shelf life; I couldn't carry on until I was sixty five! I had to find myself and start again in many ways, as rugby isn't a transferable skill. Most people do that in their early twenties, so there were some challenges in adjusting to a non-rugby life.
NOW THAT YOU ARE RETIRED, WHAT OTHER PASSIONS DO YOU HAVE?
I am passionate about biking and helicoptering, both of which provide an adrenalin release that rugby had provided previously. I like biking as a means of escape, not because I love going 150mph. For me it's more about having that sense of isolation and space. I have journeyed through America on a bike, which allowed me to see places I had never seen before; the sense of freedom you get on a bike is fantastic.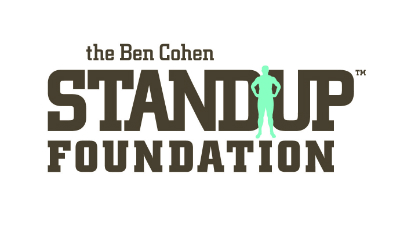 YOU HAVE TWIN DAUGHTERS; WILL YOU BE ENCOURAGING THEM TO PLAY SPORT WHEN THEY ARE OLDER?
My wife and I encourage them to do lots of different things to find out what it is they enjoy, what they take to and what makes them happy. Whether that hobby is a sport or not, I don't really mind. I wouldn't necessarily encourage them to pursue a professional sports career if they didn't want to, it is a great career but it is a funny world and it isn't for everyone.
YOU ARE THE FOUNDER OF THE BEN COHEN STANDUP FOUNDATION. WHAT INSPIRED YOU TO SET UP THIS ORGANISATION?
The catalyst for me starting The StandUp Foundation in 2011 was what happened to my dad, who was murdered while defending a colleague in 2000. I never really mourned my dad, so setting up the foundation was a great mourning process. I have always had a huge gay following and being a professional sportsman meant I had the position to be able to combat the issue of bullying. The foundation's main aim is to bring about awareness of bullying and its long term effects on individuals. We also want to help support organisations already out there doing effective and tangible work against bullying, whether that is through appearances, media or funding.
DO YOU THINK THAT THERE IS WORK TO BE DONE IN COMBATTING BULLYING IN CLUB LEVEL SPORT?
When you reach a certain level in sport, it is often expected that you should be able to take criticism and brutal honesty from those around you. In rugby, there is very little back stabbing, we just say it how it is. I'm a huge advocate for rugby and the way it conducts itself both on and off the pitch. I have always found it to be a very inclusive and accepting sport. I think that once you understand what bullying is, you can understand that it can happen anywhere, whether that is on the sports pitch, in the playground or in the work place.
YOU REACHED WEEK 8 ON STRICTLY COME DANCING 2013. DID YOU FEEL YOUR TRAINING AS A RUGBY PLAYER HELPED OR HINDERED YOUR DANCING ABILITIES?
I loved doing Strictly, it was fantastic and I would do it all again in a heartbeat. Having a sporting background helped in that you have a strong work ethic and that dedication to improve and succeed. The flipside to that is having a sporting background means I wasn't as comfortable with the performance element of the dancing, acting as different characters or being in front of a camera, whereas other contestants had that experience through their careers. In sport, we are trained to be disciplined which helped with the technique side, but meant it was harder to lose my inhibitions when it came to the performance.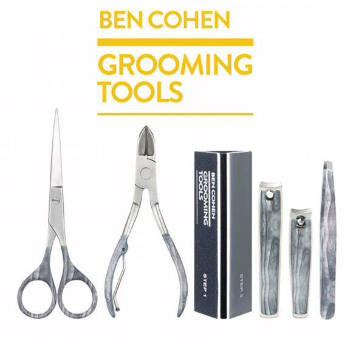 WHAT WAS THE INSPIRATION BEHIND LAUNCHING YOUR OWN GROOMING RANGE WITH ELEGANT TOUCH AND BOOTS?
The male grooming market is on the cusp of booming and I felt it was the right time to bring out this range. The younger male generation have influenced the market as they like to put time and effort into their appearance; maintaining their hair, their beards or their bodies. Attitudes towards metro sexuality are changing now and it's becoming far more accepted and actively encouraged.
WHAT IS YOUR FAVOURITE SPORTING BRAND?
Nike, I like the way their clothes look and feel. The StandUp Foundation has worked with Nike in supporting the LGBT Sports Coalition; a collection of individuals and organisations committed to ending anti-LGBT bias within sport. It's a brand which accepts any sportsperson for their passion and ability, not their sexuality, which is a brilliant message.
WHAT IS YOUR FAVOURITE FASHION BRAND?
Fashion and how I should dress is something I have had to learn since retiring from rugby. I lived in tracksuits and shorts! For my work and what I do now, I have had to learn how to dress differently and take pride in the clothes I wear. Now, I like Belstaff, G-Star, Paul Smith and Ted Baker.