A conversation with Laurent Branover, General Manager of Palais Namaskar.
Challenging a raft of big names now present in the city and indeed veteran hotels steeped in legacy, Palais Namaskar has danced into the arena and arguably, stolen the crown. Aligning with Oetker Collection, whose portfolio includes Eden Rock in St Barts, Le Bristol in Paris and Hotel du Cap on the Cote d'Azur was a masterstroke. The sense of place, design and environment is complemented by effortless and friendly service. Namaskar is a precision instrument in a city that doesn't play by the rules; a marriage that's perfectly suited.
What drew you to working at the Palais Namaskar?
I grew up in a normal family with strong values; we enjoyed the simple things in life and loved spending time outdoors. I was drawn to Palais Namaskar for its outdoor space, its trees, the grass and above all, the peace, all of which reminds me of my youth. Palais Namaskar is like a dream.
How would you best describe the character of the hotel?
Glamorous and unforgettable. When it comes to luxury hotels Palais Namaskar is at the top of its game.
How does your hotel stand out from its competitors?
Palais Namaskar is truly a one-of-a-kind hotel and doesn't really have any direct competitors, however, if it were to be compared, Palais Namaskar, which is part of the Oetker Collection, offers the highest level of service and Moroccan authenticity.
What would you say is the secret to a successful hotel?
Have the time to develop the best team and to form emotional bonds and relationships with your guests so that they want to come back.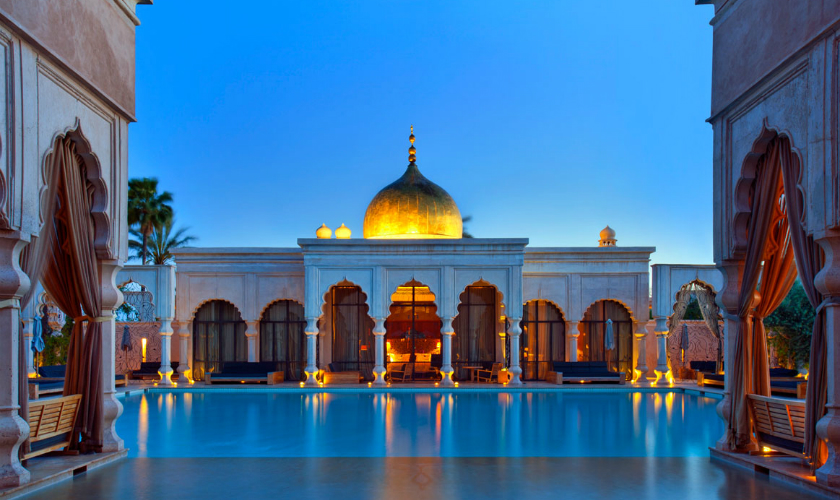 The word luxury is often overused, what do you think luxury means?
Unique, hand crafted and understanding the value of time – luxury is to enjoy every minute of your holiday.
Apart from your hotel what was the last hotel you stayed in?
La Reserve Saint Jean de Luz– a family owned hotel with great views of the sea and you can hear the sound of ocean. It has great service and a relaxed atmosphere.
What advice would you give young people entering the hotel industry today?
Running a hotel is like having a family and welcoming guests into your home. You need to have an entrepreneurial spirit, a strong knowledge in sales, marketing and finance as well as a good work ethic and understanding of all the job roles within your hotel. It is important to start at the bottom and work your way up so that you have a full understanding of how your hotel works.
What is the most important life lesson you have learnt?
That nothing can be taken for granted. You need to live for every moment and be happy and thankful for what you have.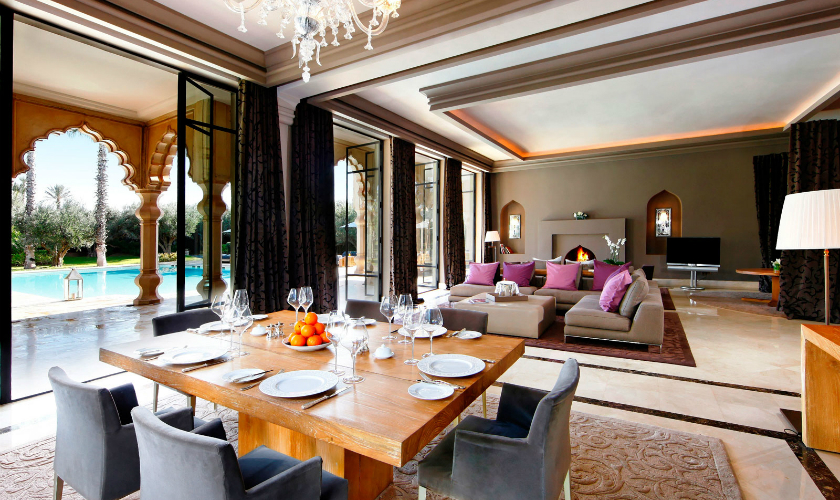 How would your best friend describe you?
Demanding, authentic and loyal.
Who inspires you the most?
Everyday I meet people who inspire me; however, there is one person in particular – Mike Horn. He's 48 years old, has a family and has completed a world tour by boat. Ever since reading his books, I have been inspired by his drive to develop himself and learn from his experiences.
What is the best piece of advice anyone has ever given you?
The CEO of the Oetker Collection, Frank Marrenbach, once told me not to take things too personally. When someone offers constructive criticism, take a step back, breathe and think before responding impulsively.
Where in Marrakech would you recommend your guests as a "must see"?
As well as the classic Medina and Jemaa el Fna, I would highly recommend getting out of the city and experiencing another aspect of Morocco. Just one hour away are the Atlas Mountains where you can enjoy a three-hour hike followed by traditional couscous and tagine cooked by local Berbers. This is a truly authentic experience not to be missed. I try to make sure to do this trip every couple of months.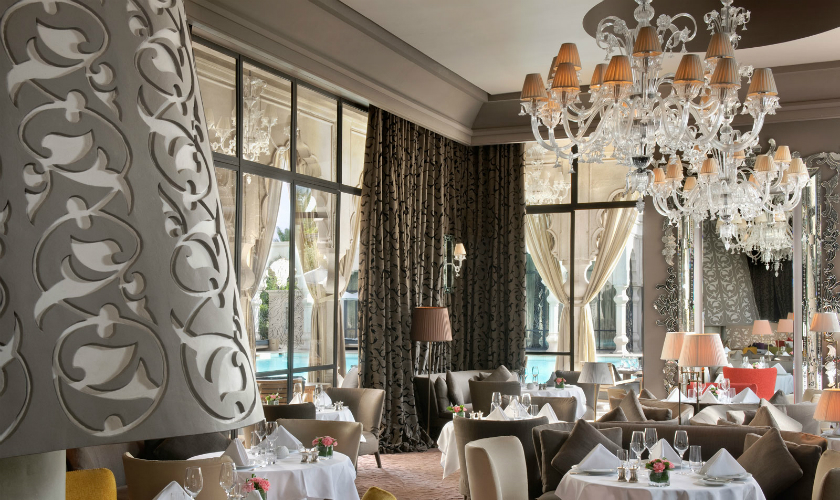 If you weren't a General Manager what job would you be doing?
I never dreamed of being a General Manager. Originally, I had wanted to be a restaurateur. Now, if I could choose anything, I'd want to work for Comex in Marseille specializing in engineering, deep-sea diving operations and sea biology.
What gadget couldn't you live without?
My Polar watch. I enjoy doing lots of sport like running and cycling and like to keep track of my fitness.
What is your favourite brand?
Hermes. It's a luxury brand with high quality and handcrafted products. It's a family brand and the service is impeccable. They make you feel like the products are for you only and, being French myself, I feel Hermes represents the traditional 'Savoir Vivre et savoir-faire' of France.