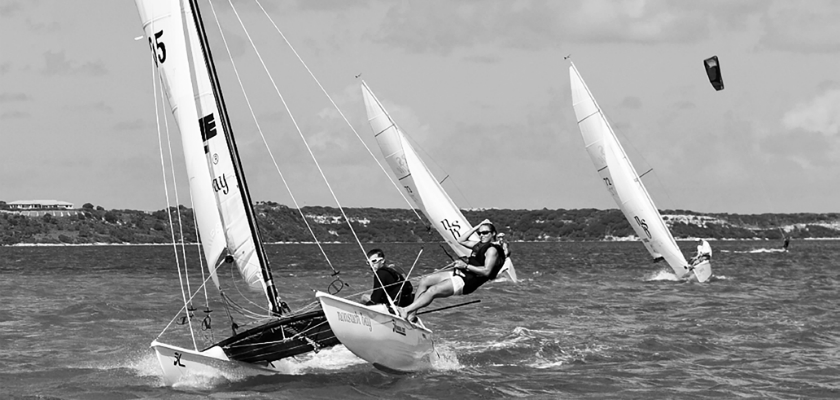 Seasoned travel writer, Tom Barber, serves up his suggestions for the action inclined.
Gone are the days when discerning travellers were content to fly and flop. Judging by the enquiries we receive from our high achieving clientele, they want to take wing and DO something. Often that's picking up a skill (such as taking better safari photos), or ticking a box (climbing a mountain, for instance) but many more want to indulge their favourite sporting passions in ideal climatic conditions. After all, it's all well and good scuba diving in a Welsh quarry but The Coral Triangle in the Pacific might just have the edge when it comes to dive destinations. For the less action six-packed among you – don't worry, we've included a couple of places where the emphasis is firmly on the watching rather than the doing. www.originaltravel.co.uk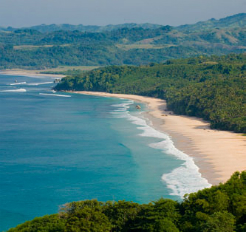 SURFING
NIHIWATU, INDONESIA
Nihiwatu has a pretty cool USP – it's the only hotel in the world with its own private surf break. This immaculate hotel on the Indonesian island of Sumba overlooks a mile-long beach that is accessible only to guests of the hotel and local villages with whom the hotel has an admirable relationship. The break in question is a leftie that more experienced surfers can enjoy entirely to themselves, but even beginners can have lessons here and I can think of few more beautiful places to learn.
Insider's Tip: The best time for beginners to come to Nihiwatu are in February – March and October –November, when the waves are head high and perfect.
---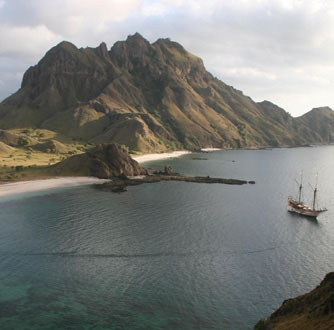 DIVING
IN RAJA AMPAT
Is diving a sport? Well for the sake of this article it is. The wedge of Pacific Ocean between the Philippines, Borneo and Papua New Guinea known as the Coral Triangle is now generally agreed to be home to the finest diving on the planet. What's so special? Well, there's excellent visibility, more marine biodiversity than anywhere on earth and the fact that the region remains blissfully under-explored. The epicentre of the action is the Indonesian province of Raja Ampat where the vibrantly colourful coral reefs are thriving and the number of marine species is extraordinary (374 species counted on one recent dive).
Insider's Tip: The best way to explore Raja Ampat is aboard one of the new breed of beautiful (albeit pricey) luxury live-aboard boats. Best of the bunch is the ridiculously slick Silolona, yours for £10,000 per person for a set departure week.
---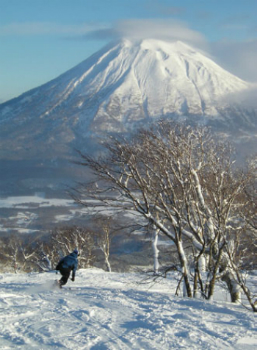 SKIING
JAPAN
Sure, the flight is a little longer than into Geneva, but Japan is THE hot ski spot right now. With 600 resorts to choose from across the four main islands there's skiing for all abilities. Whichever resort you choose, you'll appreciate the Japanese mentality in action – think lift systems that work with ultra-efficiency, a distinct lack of surly, chain-smoking Gallic lift attendants and, of course, après-ski sushi. Throw in regular and reliable powder, volcano backdrops, hot springs and snow monkeys and what's not to like?
Insider's Tip: The most northerly island of Hokkaido is home to Niseko, arguably the best all-round resort in Japan. Hokkaido is also home to the delicious Sapporo beer.
---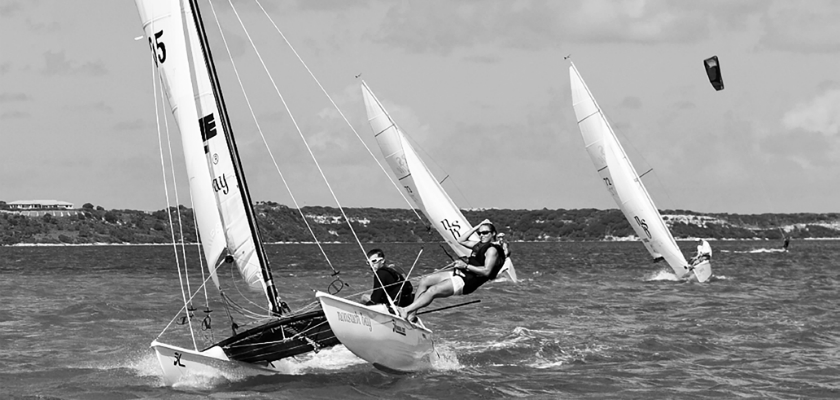 SAILING
NONSUCH BAY, ANTIGUA
Another place that benefits from serendipitous conditions is Nonsuch Bay in Antigua, which has a reef a mile or so offshore, making for calm (and warm) water with steady onshore winds that are ideal conditions for sailing. The eponymous hotel has dinghies and bigger boats for hire and expert instructors for anyone wanting to learn, and this is possibly the best place to teach the kids without the risk of hypothermia they face back in Blighty.
Insider's Tip: Admiral Nelson spent time in Antigua in his youth, so if this beautiful Caribbean island is a good enough place for ol' Horatio to learn the ropes, it will be for you and your young yachties.
---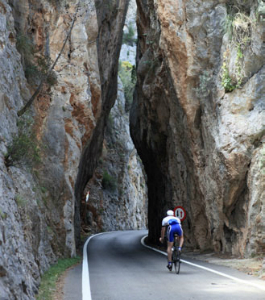 CYCLING
MALLORCA
Thanks to British cycling's remarkable successes of late, the advance of the MAMILs (Middle Age Men in Lycra) shows no signs of dropping down a gear and we recommend wannabe Wigginses head to Mallorca. Most people don't associate the Balearics with mountains, but Mallorca's Tramuntana range hits the heights with several 4,500ft plus peaks that will test those calf muscles to the limit on a cycle trip.
Insider's Tip: After a day of hill climbs you'll need a seriously pampering hotel to rest those weary limbs. Grand Hotel Son Net is a classic country retreat and the new Castell son Claret is another rural contender.
---
RUNNING
KENYA
The Kenyans have dominated long distance running, with occasional honourable exceptions (go Mo!), for decades thanks to a strong running culture and an all-important high altitude topography, meaning many of their finest athletes have larger lung capacities. What better place to turn your hand (or foot) to running than Lewa Downs, a beautiful conservancy in Laikipia, which hosts the annual Safaricom Marathon every June. It's tough, but not much can beat running through beautiful savannah scenery past bewildered wildebeests. Time to get training.
Insider's Tip:(pssst – don't tell anyone back home, but you can run a half marathon instead of a full one)
---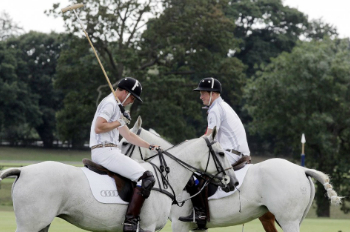 POLO
COWORTH PARK
Closer to home, try a slice of quintessential Englishness at the Georgian Coworth Park hotel next to Windsor Great Park, where one of the main attractions each summer is polo. Unless you own a stable full of polo ponies this one probably fits into the 'watch' rather than 'do' category, but as spectator sports go, polo is right up there in the excitement stakes. The sport also tends to beautiful types so the people watching is also excellent.
Insider's Tip: For anyone wanting to jump the fence from spectator to participant, you can book polo lessons on one of the two polo fields at Coworth courtesy of the Guards Polo Club.
---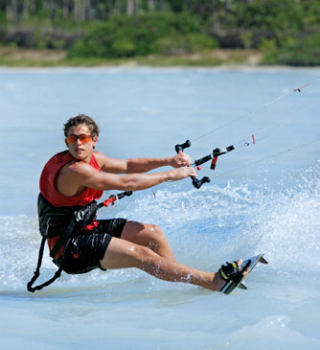 KITESURFING
JERICOACOARA, BRAZIL
Known as 'Jeri', this laid-back spot on the north coast of Brazil has perfect conditions for kite- and wind-surfers. Actually, technically speaking, Jeri is the place to stay while nearby Prea, with its shallow waters and reliable cross-shore winds, is the place to head. There are a load of kitesurf schools so this is somewhere for everyone from beginners to pros.
Insider's Tip: Jeri is one of the few places in Brazil with a west facing beach, and huge sand dunes to boot, so after a hard day's kiting, head to the top of the dunes, beer in hand and watch the beautiful sunset. This being Brazil, there then tends to be a kick ass party on the beach.
Content by Brett Gregory-Peake, Director at Adoreum