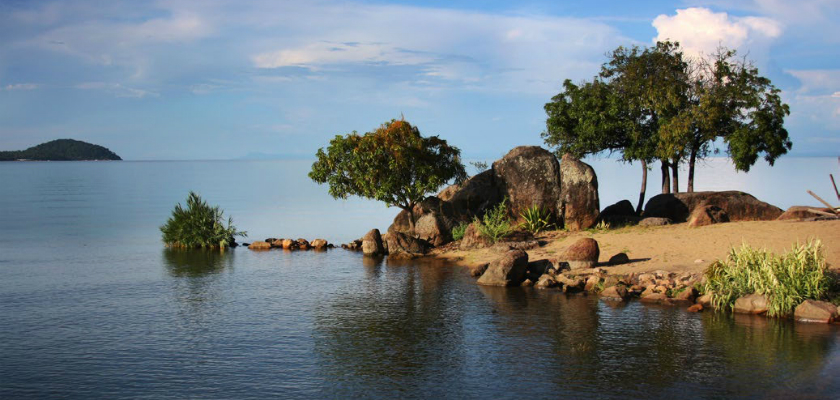 Black Tomato's Tom Marchant takes us off the beaten track with his top adventure recommendations, and shares insider knowledge on what not to miss.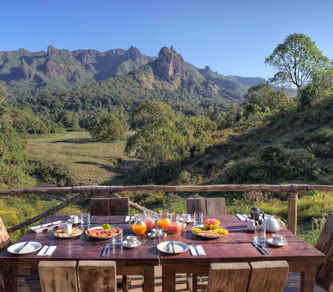 ETHIOPIA
Begin an Ethiopian getaway in the city of Addis Ababa for a taste of the rich coffee culture. Still relatively untouched by tourism, here you can get an authentic African experience that few other places can match. Marvel at the country's resurgent jazz scene and visit Mama's Kitchen for the sounds of traditional Ethiopian tunes merged with jazzy notes. After a whistle stop tour of bustling markets, head to the Bale National Park in the South, which has only recently been made accessible by a new road. Stunning mountain landscapes and rich array of endemic flora and fauna will be sure to leave you speechless, and here we can also arrange visits to local markets where guests can explore the ancient walled town of Harar; one of the holiest Muslim cities in the world. From the National Park guests can explore Dolo Mena, a small town, where one can savour the coffee and locally collected wild honey. A camel market is one of the weekly attractions along with a local market for other traders. The rift valley also offers an opportunity to spot birds, which are indigenous to the dry conditions.
Insider Tip: At Black Tomato we recommend a drive up to the Sanetti Plateau at sunrise to have your best chance of seeing the elusive Ethiopian wolf.
---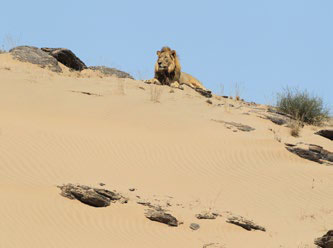 NAMIBIA
Namibia's Skeleton Coast is remote and eerily beautiful, and many travellers miss this northern part of the country off their itinerary for the wrong reasons. Here you can explore its remote stark shores and lonely shipwreck ruins on a scenic flight over the plains. Whilst you're here, we recommend an unforgettable night-walk safari in the camps surrounding area. We at Black Tomato suggest The Hoanib River route, which takes guests through game-rich valleys and riverbeds, through gorges, and past springs in search of a fresh track of black rhino or desert elephant. Guests will be able to set off on foot and enjoy the spellbinding experience of tracking the rare black rhino or the elephant in its natural habitat.
Insider Tip: Take a scenic flight to Möwe Bay. From there you will have the opportunity to explore the dunes at Little Oasis, visit a seal colony and enjoy lunch at the corroded remains of the Suiderkus shipwreck.
---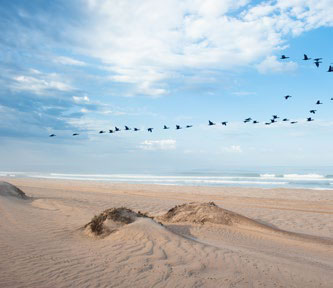 MADAGASCAR
Head to Madagascar for alternative wildlife, surprisingly beautiful beaches and private islands. Think vibrant, bright colours, dense and mystical rainforest fringed with white sandy beaches and turquoise waters. Tropical wildlife inhabits this magical island, instead of the roaring lions and creeping hippos, you will find darting bamboo lemurs, flying foxes, chameleons and 258 different species of birds. Compared to the other islands of the Indian Ocean such as The Maldives, Mauritius, and the Seychelles, Madagascar offers an off the beaten path destination for travellers to experience untouched forests, endemic wildlife and ruggedly beautiful landscapes.
Insider Tip: Head to the north coast, 40 miles from the island of Nosy Be and part of the Mitsio Archipelago where guests can visit the deserted island of Tsarabanjina. Fringed by white sandy beaches with extraordinary bird life, lush vegetation and encircled by coral reefs, this tiny islet is a secluded paradise. On the Eastern beach of the small peninsula guests can find the tomb of the Sakalava kings of the Mitsio islands where local villagers come to bring their offerings of money, honey, and rum.
---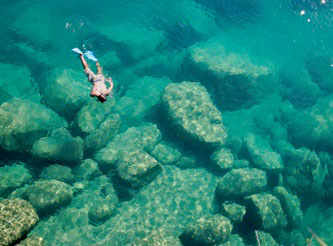 LAKE MALAWI
Off the typical tourist track, and for an alternative to the tidal waters of Zanzibar and Mozambique, Lake Malawi offers beautiful beach escapes around the golden shores of the lake. Swimming, snorkelling and scuba diving are typical activities you can enjoy at these idyllic bathing spots where you can listen to the lapping of the waves and swaying of the trees.
Insider Tip: During the last week of September the Lake comes alive as the Lake of Stars music festival takes place in Lilongwe. Here guests can experience under the radar African musical talent at its best in an incredible setting. For a post festival beach-break head to Likoma Island where you can enjoy peace and serenity surrounded by astounding natural beauty at the Kaya Mawa beach lodge.
---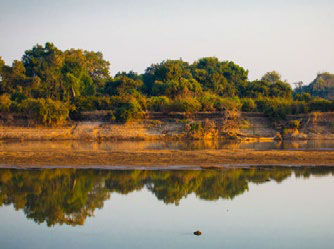 ZAMBIA
With top-tier guides, easier visas to cross borders, plentiful wildlife, and a circuit of simple yet stylish bush camps and river lodges, Zambia is an under-the-radar safari destination for purists. Whilst there are some amazing lodges throughout Africa, it is up close encounters that make Zambia a great pick for those that have perhaps enjoyed vehicle game drives and are now looking for the next step – canoeing, fishing, boat rides, night drives, and, not least, walking safaris.
Insider Tip: Black Tomato recommends spending a day tiger fishing before a sunset cruise on the Zambezi. Walk with world class guides and botanists through South Luangwa national park where there's a great density of illusive leopards, there are incredible on foot guides to teach you about flora too (not just the big animals).
---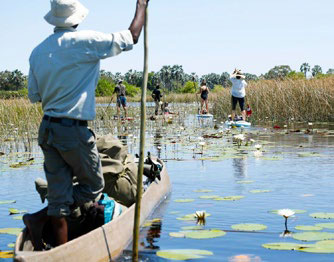 BOTSWANA
Embark on an intrepid safari in Botswana and explore the channels of the Delta on a paddleboard, learn some essential bush cooking skills and spot a huge array of animals on foot. The remote Island of Xaxaba Island, surrounded by marshland and waterways places you directly in a wildlife paradise. You can spend a day on a Mokoro canoe, where you'll meander along the shallow waterfront to see everything from elephant and rhino to owls and wild dogs.
Insider Tip: Take to the skies on a helicopter ride over the Delta from Belmond Eagle Island Lodge to see the game and wildlife from above. The helicopter has been designed to get right up close to members of the animal kingdom. There're no doors, so buckle up for an unbelievable view!
---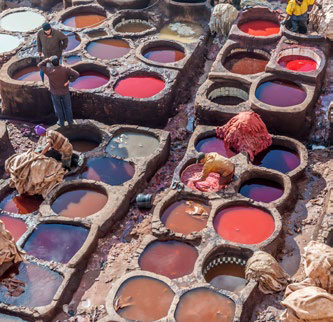 MOROCCO
Visit the less explored culinary city of Fez as an alternative to Marrakech and visit the R'cif food market for an assault on the senses. Take a trip to Roman ruins at Volubilis for a fascinating tour of the archaeological wonder before laying eyes on the awe inspiring vistas as you drive through the Middle Atlas Mountains. Travel to Ifrane, where you can take an afternoon hike into the beautiful Cedar Forest to observe playful Barbary Apes.
Insider Tip: View craftsmen from the balconies above the leather tanneries to marvel at the process of the dyers. With Black Tomato, you can take a leather-tanning workshop to learn this unique local skill.
Content by Brett Gregory-Peake, Director at Adoreum