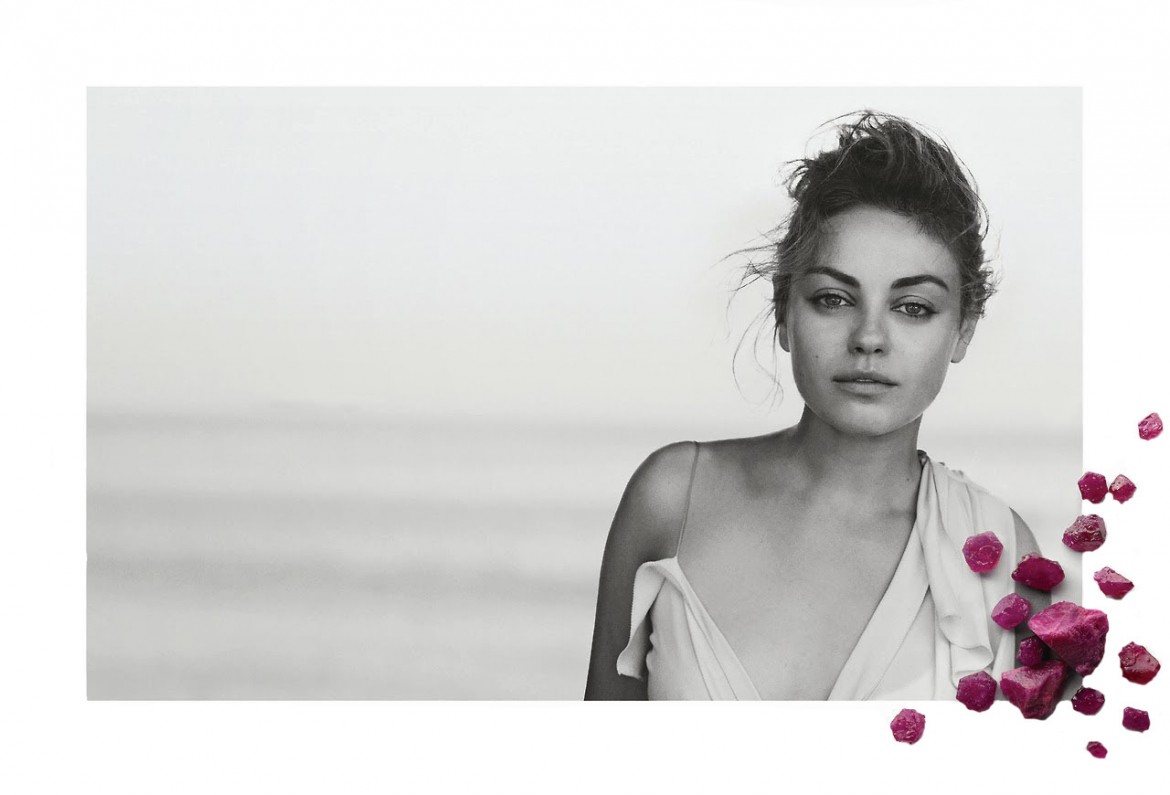 Tell us a little bit about the origins of Gemfields.
While I joined the Company as CEO in 2009, Gemfields was initially formed when Rajiv Gupta, whose family has a long history of working within the emerald sector, joined forces with Brian Gilbertson, the man behind the formation of the world's largest mining company, BHP-Btoillin. Our initial mining assets included a 75% stake in the Kagem emerald mine in Zambia, a number of wholly owned smaller emerald licenses in Zambia and 50% stake in the Kariba amethyst mine. We went on to acquire many more from around the world – the rest is history.
What differentiates Gemfields from other mining businesses?
The trajectory of our share price is currently outperforming most other listed mining companies. If the other mining companies can be compared to Microsoft, I would compare Gemfields to Apple. We are a very energetic, creative and entrepreneurial group of people, who like to find innovative ways of doing things. More obviously, we are the leading global specialists when it comes to coloured gemstones. Coloured gems are believed to be among the first recorded luxury goods known to man; something you want because it is rare and special, not because you need it. This is true for all gemstones, but the coloured gemstone market has never been sufficiently professionalised and that is something Gemfields has achieved.
Tell us how you ensure your mining is sustainable and ethical.
At the moment, sustainability is the buzzword and is quite an overarching term. I believe that all one can do is to ask yourself 'are you running your mine in a way that is safe while trying to improve and protect the surrounding environment and community?' If you can say yes, then I believe that you are operating in an ethical and sustainable manner. Gemfields doesn't just seek to comply with rules and regulations; we try and go above and beyond. We focus on projects that we believe will make meaningful, long term differences to our communities. We don't use harmful chemicals in any of our operations and we look for ways to turn unusable mines into something beneficial, such as sustainable fishing and wildlife environments. We are working towards having a carbon neutral footprint; something we are very proud of.
How important is the mining business to Africa?
I was born and bred in Africa; it's my home thus holds a special place in my heart. Obviously the mining industry is pivotal to Africa's economy but I'm saddened because so many countries continue to be overly reliant on mining alone, when they could have progressed into industries such as fishing, farming, tourism and manufacture. These countries still have huge potential that could be unlocked through the correct levels of support from their Governments. What is needed is some level of basic infrastructure along with a commitment to equitable rules that are consistently applied. Enterprise will do the rest.
Mining has not always been portrayed in the most positive of light- how can this be rectified?
Mining has always had negative connotations attached to it. Society watches films, reads the press, and is presented with an image of destruction and corruption believing this is a fair representation of the entire industry. In reality, while some companies may behave like that, most of the larger listed mining companies that I know are doing a fantastic job of creating skills, ensuring job security and caring for the environment. If done right, mining has such a positive impact on Africa's future. I think media has a really important role in shaping society's views on mining.
Some write well and cover the story fairly, while sadly, others seem to simply write what they want, irrespective of whether their story can be substantiated or not.
What is the most exciting part of the mining process for you personally?
Being in the mine is such a great experience. It is rare in this age of new technology and science to be able to feel like a pioneer, but when I am launching new projects (we are currently launching one in Columbia), I honestly feel like an explorer. Emeralds, rubies and sapphires are so rare that in the process of mining, one has to move millions of tonnes of earth to be able to find just a few. Being present at the moment we discover these is incredible, it's almost spiritual. Just imagine, you are the first person to touch that gem in hundreds of millions of years, and you can't help but be moved by that.
Which is your favourite gemstone and why?
This is a hard question to answer- it's a bit like asking someone if they have a favourite child! But it would have to be emerald. Diamonds are admired for their flawlessness, but it is those very 'flaws' that are celebrated in emeralds and gives them their unique character. The colour of an emerald is beautiful and calming by its very nature and you can spend hours looking deep into the gem appreciating its own individual jardin. The stone seems alive.
What has been the biggest change in the mining industry during your career?
I have been directly involved in the mining industry for more than 15 years and have seen its ups and downs; in 2007, the industry was booming and now it's struggling to some extent. However, this industry is very exciting and full of potential. Up until WW2, gems were treasured for their beauty and their inherent rarity, but the key driver for luxury items has shifted towards consumable luxury; handbags, shoes and phones. But I feel there is growing respect for the lasting value of gems and people are once again placing importance on their ability to enjoy something today, while being able to pass it down to future generations as an heirloom. Coloured gemstones now seem to have an air of modernity about them; they are no longer just remnants of a bygone era.
What changes would you like to see develop in the future?
I would like the industry to stop placing so much emphasis purely on the carat weight of a gem. Obviously, the size of certain gemstones can make them remarkable, but jewellery design has the tendency to become dull when the only importance is the number of carats. The artistry of the jewellery design needs to be appreciated, and this comes from using unusual, multi-sized and coloured gemstones and being creative. I hope to see a greater appreciation for the entire piece of jewellery. www.gemfields.co.uk
Content by Brett Gregory-Peake, Director at Adoreum.