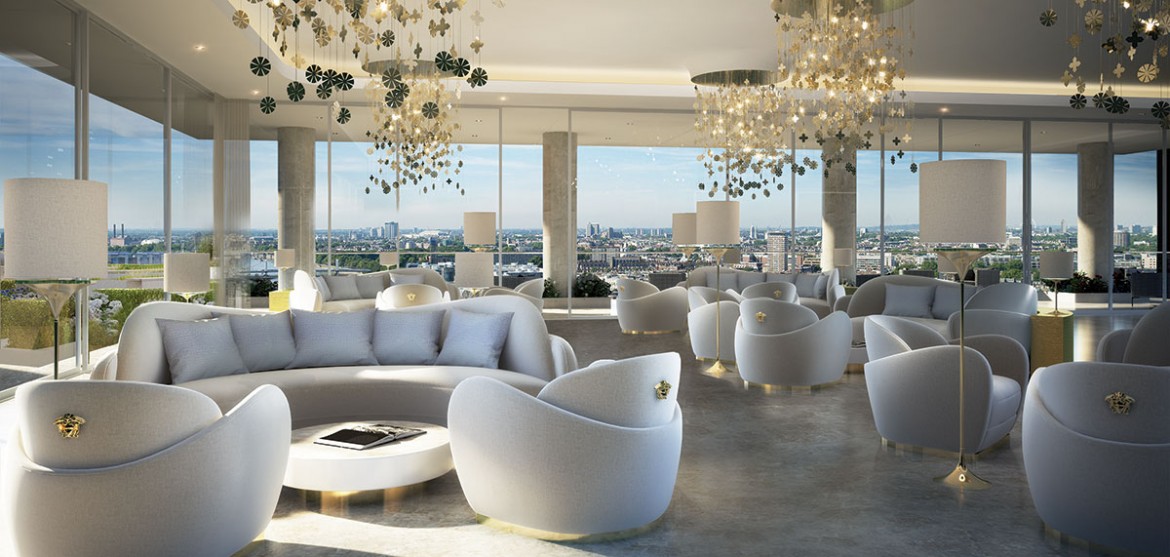 Versace has fired the starting pistol on the new age of life and style
With fashion-branded residences springing up across the globe, London has jumped on the 'designer flat' bandwagon. Versace, better known for spurning glamorously glitzy ballgowns, is now moving his craft from the catwalks and fashion elite, to dressing up a 50-storey skyscraper as part of a full-scale makeover of Nine Elms.
You can boast about your 'designer flat' until you turn blue but Versace's £600m London skyscraper is the ultimate luxury living experience.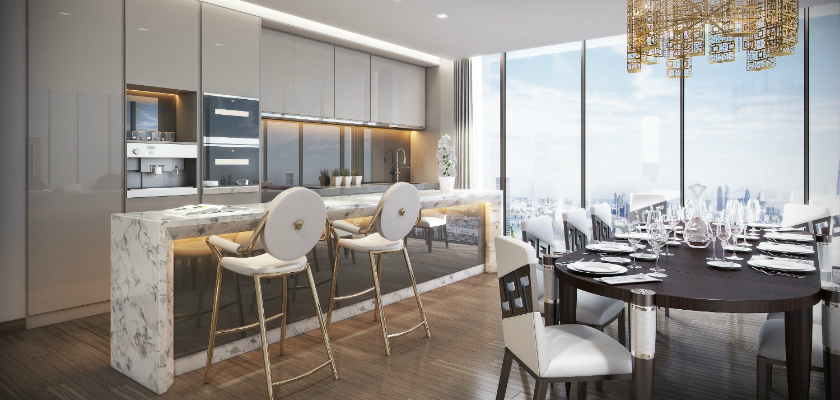 From champagne bars to gold and glitzy bath bombs, there is absolutely no room for coy. Versace goes the full nine yards and stamps his trademark from head to toe and in each nook and cranny.
The Jenga tower stands 57-storey tall in the midst of Nine Elms. The skyscraper was built by Middle Eastern firm Damac in an urban regeneration space between Battersea Park and Vauxhall. The flats are outrageously luxurious: baroque styling with white marble floors, gold motifs, a muted colour scheme and breathtaking views of the River Thames.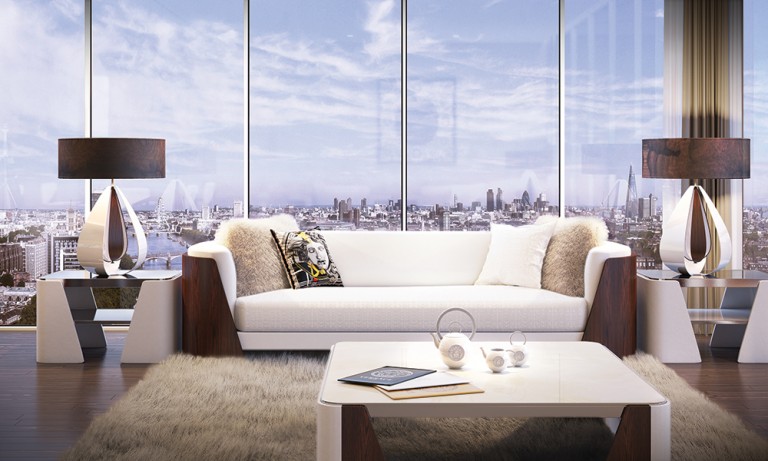 Gian Giacomo Ferraris, CEO of the Italian brand, said: "our participation in the real estate business provides the opportunity to fully experience the Versace lifestyle… we bring our ultimate expression to the very heart of London".Two-bedroom flats cost £1m, larger apartments rise to £3m. With a state-of-the-art gym, indoor swimming pool and jacuzzi; two private car lifts, sky garden, cinema and even a Versace kids playpen, the flats are one of a kind.
Fashionistas will walk on Versace carpets, wilt into a Versace bath and wonder why they've never eaten at a marble breakfast bar before.
It's not the first time fashion giants have experimented in property. Damac and Versace collaborated on residential builds in Lebanon and Dubai, whilst Armani has a 16-floor hotel at the Burj Khalifa – the world's tallest building.
"There is a huge appetite from our current global customer base for luxury property investments in London," says Damac chairman Hussain Sajwani. With house prices rising by 6% year-on-year, coupled with the city's 300,000 millionaires and a bona fide reputation for fashion and finance, it's odd brands haven't dabbled in London property before.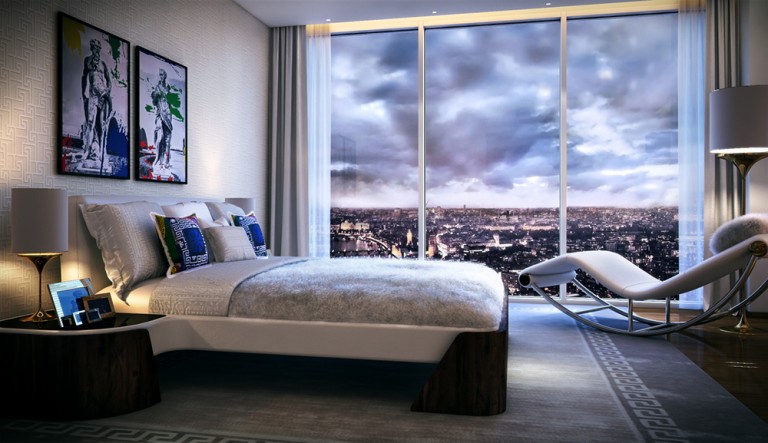 Yes, the Bulgari Hotel, Burberry's Thomas Café and the 'as styled by Ted Baker' flats, albeit in Bournemouth, are examples of brands who've flirted with the idea. None have been met with the same success as the Versace-Damac venture.
No one can move in until 2020, but that's done nothing to quell demand. Most of the Manhattan-style penthouse suites have already gone, and in five years' time, we could be faced with this debilitating dilemma: the Versace flat, the Prada penthouse or the Louis-Vuitton loft.
Terribly exciting, isn't it?