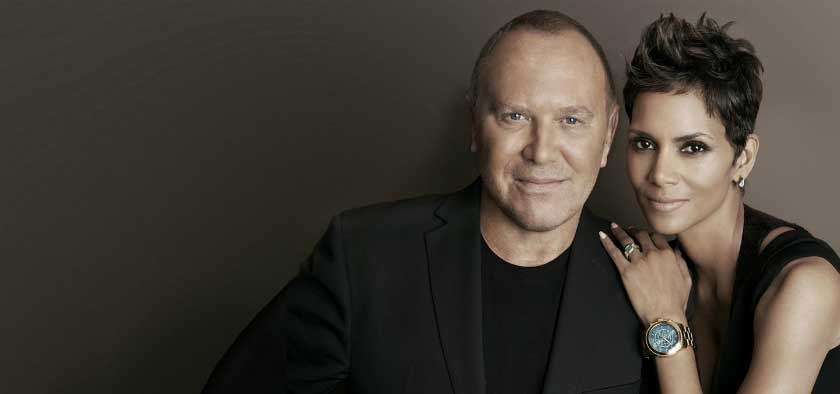 US fashion label Michael Kors kicked off World Food Day with a host of initiatives around its ongoing Watch Hunger Stop campaign. In addition to the limited-edition watch launch, and as part of the month-long Watch Hunger Stop, Michael Kors premièred a National Geographic video featuring actress Halle Berry on a trip to Nicaragua for Watch Hunger Stop. Hosting a United Nations World Food Programme field-visit sweepstakes and in-store t-shirt giveaways also on the agenda. T-shirt recipients had their pictures taken in the photo stations at participating locations and customers encouraged to make small donations when purchasing products.
In 2013, Michael Kors' Watch Hunger Stop charity efforts helped raise funds and awareness to fight against hunger by teaming up with the United Nations World Food Program and its School Meals Program.

The fashion label took its commitment a step further by launching its watch collection program for Watch Hunger Stop. This phase of the campaign brandished the design of an exclusive timepiece that when purchased, funds were used to feed 100 children in hunger-stricken areas. The Bradshaw 100, a bold unisex timepiece, is available in black or gold and features a map of the world on its face and Mr. Kors' signature on the back alongside this message: « Watch Hunger Stop » and « 1 Watch = 100 Meals.
In 2014, the label celebrated five million meals served through its partnership with the United Nations' World Food Programme and by July 2015 it helped WFP partners deliver more than 10 million school meals through the sales of the Bradshaw 100. In recognition of Mr. Kors' efforts as the brand reached this major milestone, the eponymous founder was named a United Nations World Food Programme Global Ambassador Against Hunger. What's next ? Whilst setting the bar very high for other fashion labels, Mr. Kors will work with actress Kate Hudson for the next development of the brand's next Watch Hunger Stop campaign.