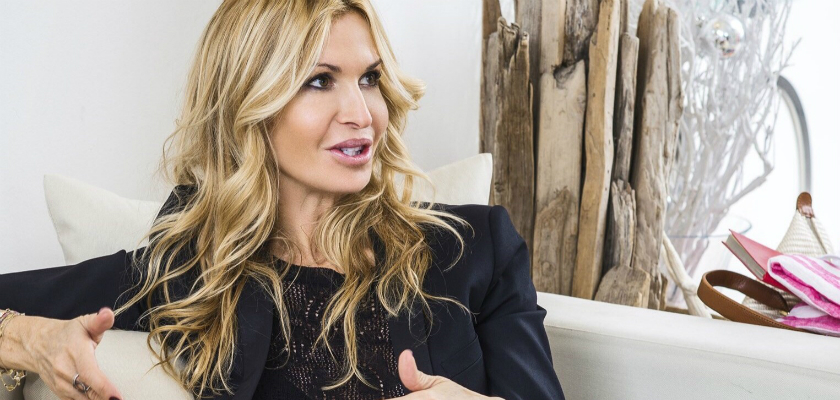 The American fashion designer and former model reveals to Contributing Editor Brett Gregory-Peake, Director at Adoreum, where she finds her inspiration, who has influenced her success and why London is a crucial market for her brand.
Q & A with Melissa Odabash
BEING DESCRIBED AS THE 'FERRARIS OF THE BIKINI WORLD' YOUR PRODUCTS OBVIOUSLY STAND HEAD AND SHOULDERS ABOVE THEIR COMPETITORS, CAN YOU PIN POINT WHY THIS IS?
I have to thank the journalist who came up with this great quote. I still love it! This statement reflects the quality, fit of the bikinis and the way they make women feel. I discovered early on what women like and dislike about their bodies, so I design around that and make sure that my pieces are timeless, so no one knows what year they are from.
WHERE DO YOU FIND YOUR INSPIRATION?
I love vintage markets. I get lost looking at different prints and colours. James Bond movies as well; the 60s era was definitely my favourite! The strongest influences tend to emerge when I travel to exotic places.
ARE THERE ANY FEMALE BUSINESS ROLE MODELS YOU LOOK UP TO?
I totally look up to Natalie Massenet, we started at the same time and even through so many ups and downs she never gave up, turning her small business into an empire! When we started buying clothes through the internet she had such a vision!
WHAT DOES THE FUTURE HOLD FOR YOUR BRAND?
We are launching five new franchises in Asia, so we are extremely busy with that in addition to developing further extensions, including an accessories range.
IN WHAT WAYS HAS YOUR PAST AS A SWIMWEAR MODEL HELPED BUILD THE BUSINESS YOU HAVE TODAY?
When you are modelling, there's a lot of sitting around and waiting, so I was always listening to the designers, watching what the buyers were asking for, looking at what fits worked and what didn't. I learned a lot just by watching but it's been a very long and challenging road. Everything was trial and error!
WHERE DO YOU CALL HOME AND WHY?
London – I've been here for 15 years and I love it! I moved here from Rome and still go back to Italy but London is so inspirational. It offers everything. It's international and it's close to all the European countries for traveling.
WHAT ADVICE WOULD YOU GIVE A WOMAN STARTING THEIR OWN COMPANY AS YOU ONCE DID?
Never give up focus. Choose one product and get it right. Once you have mastered that look, expand. Don't do anything just for money, follow your interests, your passion, and money will come later. It's Important to love what you do.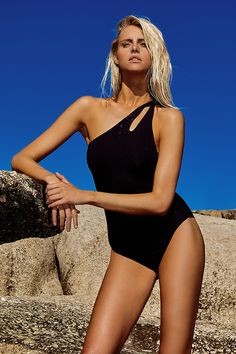 WHAT DOES LUXURY MEAN TO YOU? WHY IS LONDON AN IMPORTANT MARKET FOR YOU?
Because the weather is so bad, everyone leaves and goes on holiday; more bikini sales! Luxury is something timeless, something that stands out. Something that makes you feel special and at home.
WHAT WOULD YOU SAY HAS BEEN THE KEY TO YOUR SUCCESS?
Great patience and treating everyone as an equal. Success is a team effort I can't take the credit alone; if it wasn't for the help and effort from those around me, I wouldn't be where I am today.
IN WHAT WAYS DO YOU ADAPT YOUR PRODUCT LINES TO SUIT DIFFERENT MARKETS?
I've lived in a few countries so I understand them well, particularly European and US markets. My collection is huge, so I know that I cover all countries including Asia and the Middle East; they are big markets for me. I learn when I travel, as it allows me to better understand different cultures and their demands. www.odabash.com