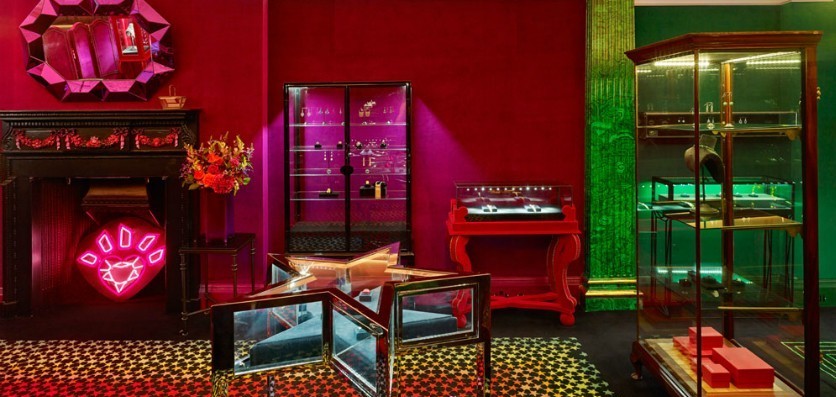 Contributing Editor Melissa Gerlach introduces us to jewellery designer Solange Azagury.
The first time I met Solange Azagury Partridge was many years ago at her house when she launched and presented her first ever jewellery collection. It was amazing and so ultimately different! Within the intimate setting of her beautiful home in West London, surrounded by what can only be described as cool interior chic. The originality of the decor astounded me; her individuality and exquisite taste reflected her impeccable aesthetic eye! Solange was brave enough to mix colours in a unique and modern way, mingling vintage chic elements with Moroccan styling, highlighted by pastel coloured walls. It was a great backdrop to what would be a memorable evening. Already the idea of how to present her first collection showed her originality; rather than the classic glass cabinets usually used to display jewellery, she had convinced some of her 'understated mates' (the likes of Yasmin Le Bon, Kate Moss and Harry Enfield) to don her creations and stroll around as guests. Basically it couldn´t have been more understated and cool; so Solange!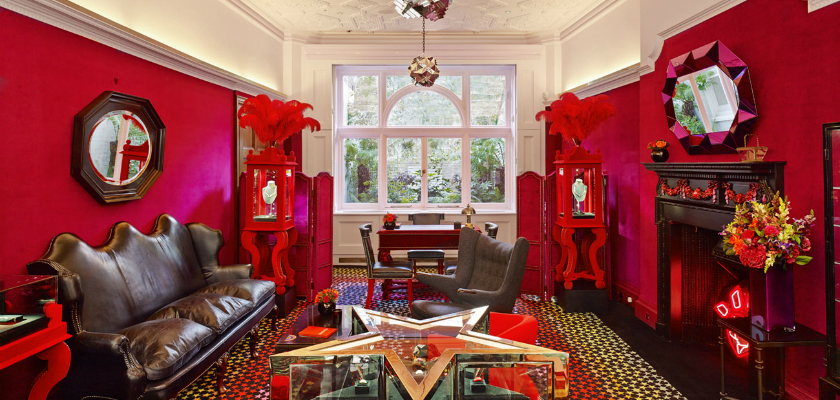 Clearly passionate about jewellery and interiors, Solange has always been brave enough to break boundaries in her work; she credits this style of design with having been self taught in jewellery and thus not knowingly following the established jewellery rules. She became a jewellery designer whilst pregnant with her first child and with no formal training: 25 years later, she is still going strong.
In 2001 she was hired by Tom Ford to join the Gucci group as creative director for Parisian jewellery firm Boucheron and is credited for designing their most popular jewellery item to date: the quatre ring… a far cry from the simple velvet clad boutique she started with in Westbourne Grove!
Her mind blowing designs have since won her a loyal celebrity star following, with too many big names to mention. What is unique is the materials she uses, combined with her sense of irony and the strong originality behind her collections. Rainbow bright necklaces, rings resembling smartie sweets, gold and diamond rings spelling out swear words are just a few of the gems within her collection.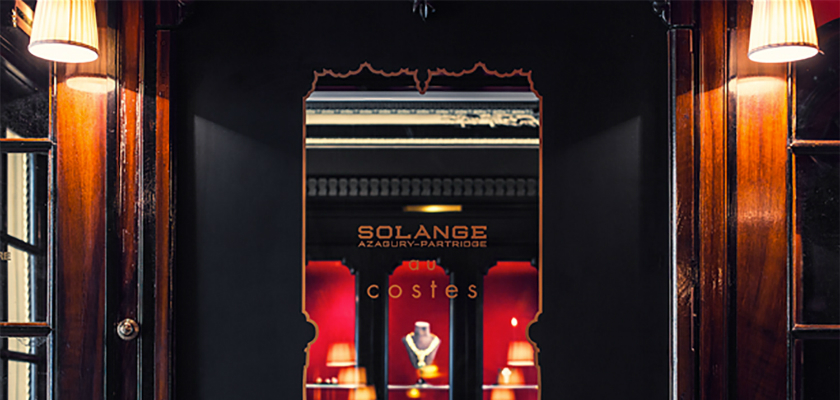 My husband and I were recently in Paris and visited Solange's beautiful jewellery cave within the fashionable Hotel Costes. We instantly recognized the trademark sumptuous interior and her unmistakable designs. The beautiful and elegant little shop fitted perfectly in the Parisian Chic Rue Saint Honoré. Her latest collection which celebrates her 25th year anniversary, is titled "everything" and celebrates her life in jewellery, referencing all that's preceded whilst looking forward to what's to come. Continuing with her love of kinetics, diamonds glitter in the cog, moon and stars, lucky number, Hexy and pin rings. Other highlights include the brilliant enameled hotlips, and a new category of jewels called ephemera which introduces a new way of sending love notes and secret messages via a visual soundwave generator that captures the images and turns them into jewels. Superbly futuristic!!
So how does the talented Solange now 25 years in the business, continue to go from strength to strength? Ultimately it is her lack of reverence to established conventional thought on jewellery and her constant need to shock…; her jewellery is both classic and rock star , both elegant and chunky… a juxtaposition of elements, Solange Azagury jewellery is ultimately 'everything' that is modern!
Q&A with Solange Azagury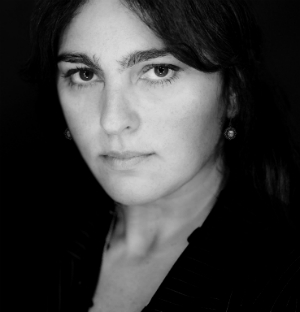 Tell me something about you that most people don't know? I love painting and decorating, in another life I would have been a house painter.
What was your last thought before going to bed last night? How cosy my bed was
What is the first thing you think of when you wake up in the morning? Coffee
A good day is…? Full of solutions
A bad day is…? Full of problems
What's on your night table? Phone, lamp, jewellery, too many books, piece of chocolate, glasses, earplugs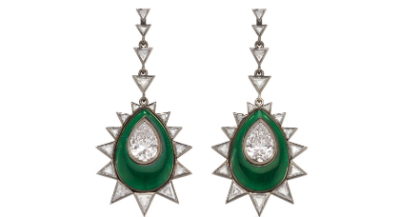 What's your favourite place for lunch? I like the Wolseley, the food is good, the atmosphere is buzzy – high energy
Which fictional figure do you identify with, and why? Medusa, it was my childhood nickname due to my unruly hair and I love a snake – visually, if not in reality
Most used emoji? Happy face with heart eyes
What's your computer screensaver? The sun
If you could invent something, what would it be, and why? The transporter from Star trek, instant escapism and the carbon emissions would be zero
Music you love…? Classic, club, disco, melodic, all styles
Music you hate…? Can you hate music?
What three things are vital to your day? Coffee, laughter, my family
What's the most expensive thing you've ever bought? (Aside from property!) I bought my company back from investors, the most expensive but also the most valuable.
What's your greatest fear? I don't want to articulate it
What's your guilty pleasure? As above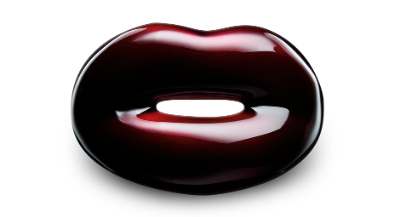 What flavour of ice cream are you, and why? Coffee, caramel, chocolate, blackcurrant
There's a fire in your house, what item do you save? The people, I'd leave everything else and have a fresh start
What piece of advise would you give your 20-year-old self? Make the most of your youth and enjoy it with no guilt
What do you think about the most? Love, beauty and joy
Colour you love? Emerald green
Colour you abhor? They all have a place
What inspires you? Life
How old were you when you knew you wanted to do what you are doing today? In my twenties, when I designed my engagement ring the first piece I created.
What was your first piece? See above
If you were a country, which one would you be? The UK, we are so inclusive, our multicultural society is a great signifier of faith in humanity
If you were asked your pick on a celebrity to dress, who would that be? The late great Elizabeth Taylor, patron saint of jewellery, magnificent beauty and incredible woman.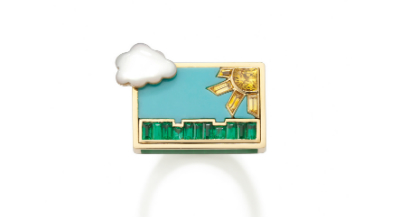 Are you more of a wall flower or a bar fly? A dancefloor dervish
More of a poet or a philosopher? A bit of both, I express myself through my jewels. Beauty is poetry and I aspire to create beautiful things and environments
Your favourite time of the day? Depends on the day
A total waste of time? Hate, prejudice, ignorance
Favourite breakfast? Sweet and carb laden
What is your favourite pet peeve? Laziness
Success is…? Relative
Failure is…? Necessary
Happiness is…? A gift