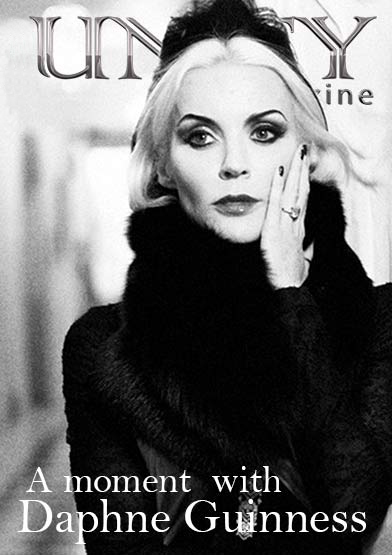 Daphne Guinness shares some of her experiences with Contributing Editor and Director at Adoreum Brett Gregory-Peake.
WHERE DO YOU CALL HOME?
London, Paris and Ireland.
WHAT ARE YOUR FAVOURITE CHILDHOOD MEMORIES?
Summers spent in Cadaqués with my parents. Dali's swimming pool out there, where lobsters swam around like pets.
HOW WOULD YOUR BEST FRIEND DESCRIBE YOU?
Loyal, restless, nomadic…
HOW IMPORTANT IS PHILANTHROPY TO YOU?
I have an obligation to do what I can to help other people, and I take that seriously. I've used my position to bolster causes close to my heart, but I often go to bed feeling I should involve myself in further endeavours. The thing is not to rest on ones laurels. I try to support smaller charities, where the benefits are quickly felt.
WHERE DO YOU GO TO ESCAPE THE HUSTLE AND BUSTLE OF LIFE?
Heywood Hill bookstore on Curzon Street, Mayfair.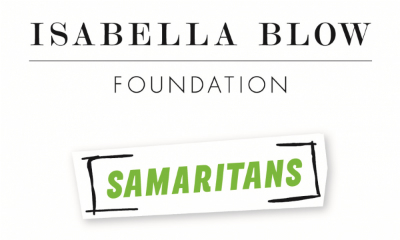 WHAT ARE YOUR FAVOURITE LONDON HAUNTS?
For dinner: Scott's.
For nights out: 5 Hertford Street.
WHAT IS YOUR FAVOURITE TIPPLE OF CHOICE?
Tequila.
WHAT IS YOUR FAVOURITE PIECE OF COUTURE WHICH YOU OWN?
There is a blue Chanel suit I've had since the eighties. The cut is wider than I would wear now, but it marked my graduation to wearing couture, and I still love looking at it. I own various McQueen pieces which he made especially for me. Those are infinitely precious.
WHAT ARE THE FUTURE PLANS FOR THE ISABELLA BLOW FOUNDATION?
For it to continue to generate funds to turn into scholarships at Central Saint Martin's and beyond. To make that happen, we need to secure further collaborative projects.
WHAT IS THE INSPIRATION FOR YOUR MUSIC?
Love, frustration, humour. Everything really.
WHAT BOOK ARE YOU READING AT THE MOMENT?
I've just finished a great novel called Mrs. Hemmingway. It's a fictional account of the writer's various wives.
WHAT HAS BEEN THE HIGHLIGHT OF THE ISABELLA BLOW FASHION GALORE EXHIBITION AT SOMERSET HOUSE FOR YOU?
The photoshoot at Doddington House, Isabella's childhood home, was very moving for obvious reasons. The whole team was there; curators, Issie's family and friends. It solidified the collaborative spirit in which the exhibition was composed.