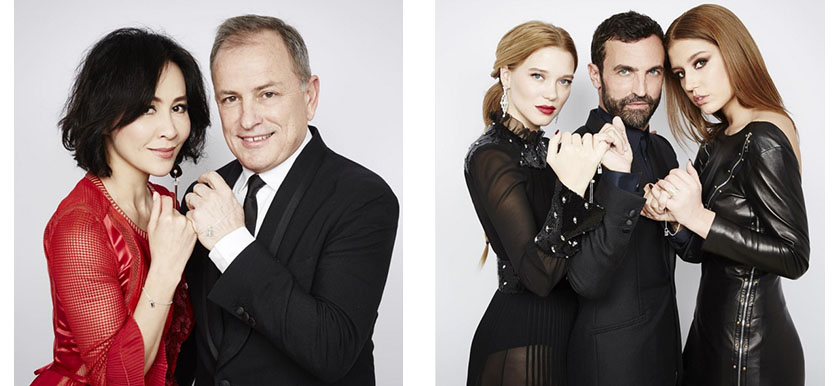 The soulless world of fashion becomes humanitarian as Louis Vuitton's charitable cause aims to save lives. Lucy Self, Editor at Large explores consumer's shrinking world, innate fear and the satisfaction of giving back.
The year may only just be starting, but consumers' thoughts and purchase intentions are a necessary worry to the big industries that rely on positive spending and optimism to maintain the large machinery running our economies.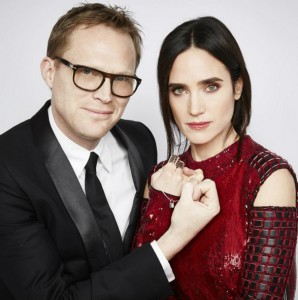 From the Champs Elysee in Paris, to Bond Street in London, or further afield such as Chater Road in Hong Kong, brands are quintessentially recognized for their desirability and recognizable boutiques. With competitive expansive floor spaces, and obsequious attentive sales assistants, purchasing at one of these iconic stores has become akin to a religious revelation, providing the luxury shopper with a memorable experience imbued with each luxury item they acquire.
Challenging this accepted rite of passage is the increasingly shrinking world of the physical, the endless growing innate fear we have of the real world and the limitless lure of the constant connectivity of the internet.
Purchasing luxury goods online is becoming the norm, thus skipping the unique purchase experience that justified such high prices to an increased ability to find the same item online with better prices and the increased convenience of delivery to the door.
Online search and brand websites have become the key market space for luxury brands as more people become savvy and price conscious and research not just trends but better value markets, indicating that many luxury shoppers proactively do their own online research before making their purchases. So with the virtual becoming safer than reality, it is becoming evident that the increasing consumer dependence on brand presence online (social media hype/ and trend setters affidavits) and the new super campaigns that see viral mass marketing taking center stage. Yet in this cynical world of hype, occasionally, great things can be achieved by big fashion giants, and 2016 saw a marketing campaign that brought humanitarianism to an otherwise deemed vacuous industry.
Since 1854, Louis Vuitton has brought unique designs to the world, combining innovation with style, aiming for the finest quality and hoping to have an iconic place in our cupboard. Today, the House remains faithful to the spirit of its founder, Louis Vuitton, who invented a genuine "Art of Travel" through luggage, bags and accessories which were as creative as they were elegant and practical. Since then, audacity has shaped the story of Louis Vuitton. Faithful to its heritage, Louis Vuitton has opened its doors to architects, artists and designers across the years, all the while developing disciplines such as ready-to-wear, shoes, accessories, watches, jewellery and stationery. As a House that treasures its past while embracing the future, Louis Vuitton has always cherished the values of transmission.
Louis Vuitton and the United Nations Children's Fund (UNICEF), the leading humanitarian and development organization working globally for the rights of every child, have signed a global partnership to support the most vulnerable children around the world. The aim is to raise funds for UNICEF and help support children that are exposed to conflict, diseases, natural disasters and other situations that threaten their safety and well-being.
Children are too often at risk during emergencies and humanitarian crises and are especially vulnerable to disease, malnutrition and violence. For those living in conflict zones, the situation is worse. They are more likely to be denied an education or access to clean water, and more likely to die before their fifth birthday.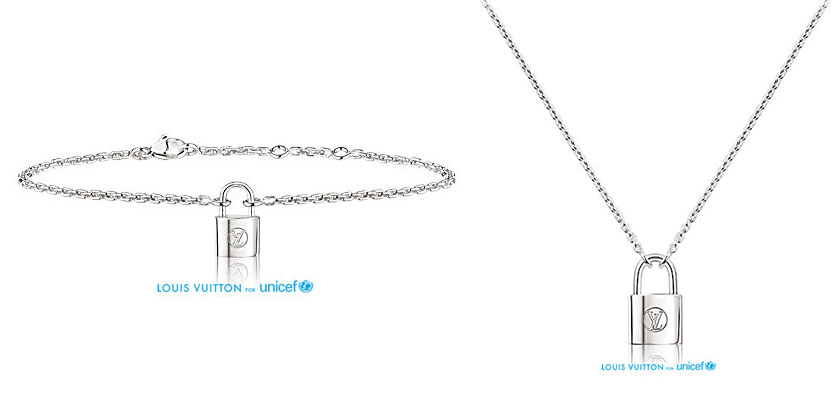 Through the partnership with Louis Vuitton, funds raised will support UNICEF's efforts to provide the essential interventions required to protect, save lives and ensure the rights of all children, everywhere. A specially designed product, The Silver Lockit, available in Louis Vuitton stores worldwide and on www.louisvuitton.com/lvforunicef where each sale of The Silver Lockit pendant or bracelet, $200(£140) will be donated to UNICEF.
"UNICEF is a strong and reliable leader in humanitarian action. Together, we can make a real difference to children in the most vulnerable situations" said Michael Burke, Chairman and CEO of Louis Vuitton. So consumers are faced with a delectable choice when choosing their next luxury item, and possibly Louis Vuitton's campaign will sway purchases in their direction with a simple humanitarian gesture. We may not be able to overcome our modern-day cynicism or paranoid fear, but in a simple superficial choice we may be able to save a life… without even leaving our homes, which gives a new meaning to 'charity begins at home'!