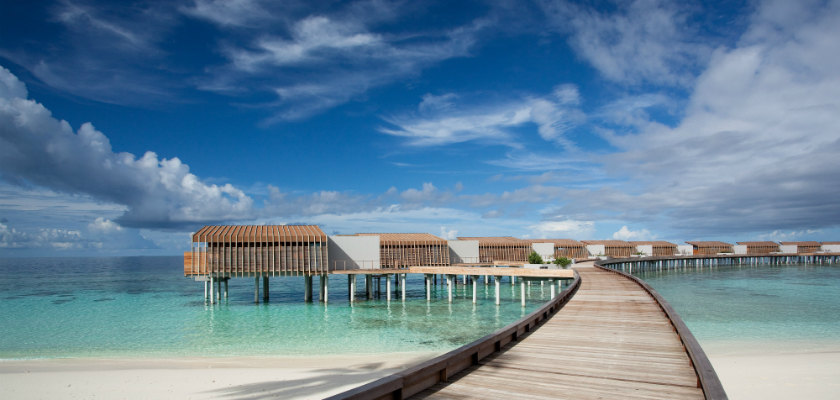 What inspired you to become General Manager?
The lady representing hoteliers at my school careers fair was very pretty! Haha! But really, being a GM is a dream come true. It integrates all the best part of hospitality – caring for guests and innovating to make every stay exceptional – with the serious business side of things, which is fascinating and certainly keeps me on my toes. I was very lucky during my early career to work for some very inspiring GMs, and they certainly spawned my aspirations.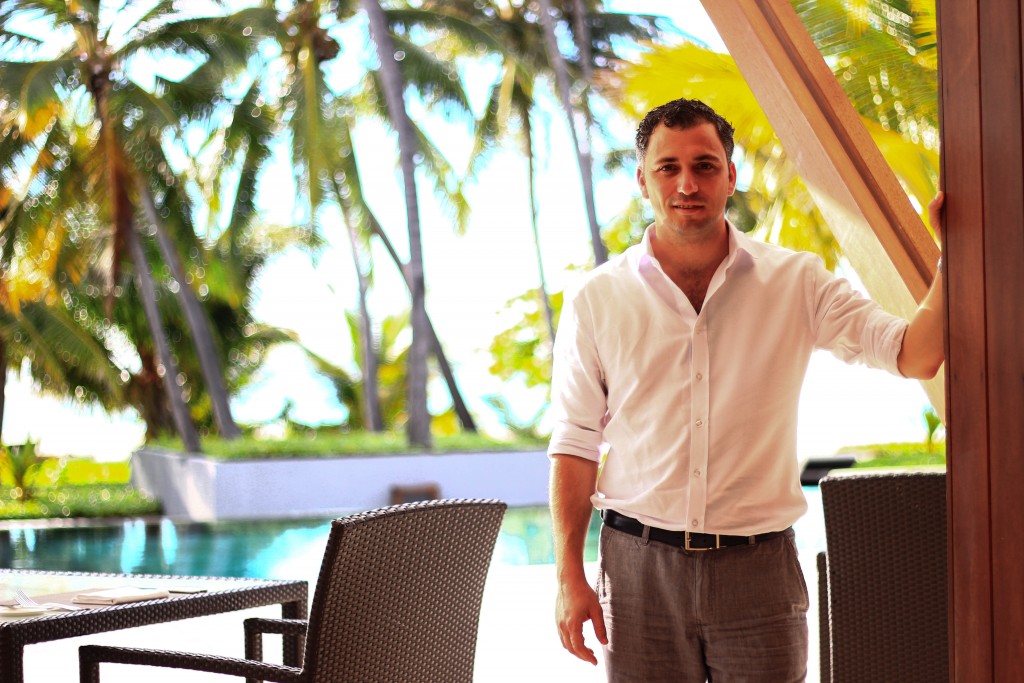 What is your greatest tip to running a successful hotel?
Don't try to reinvent the wheel – guests want a comfortable, clean room, delicious food, a warm welcome and a feeling of being cared for. If you can do all those things with sincerity and a genuine interest in your guest then everything else should follow.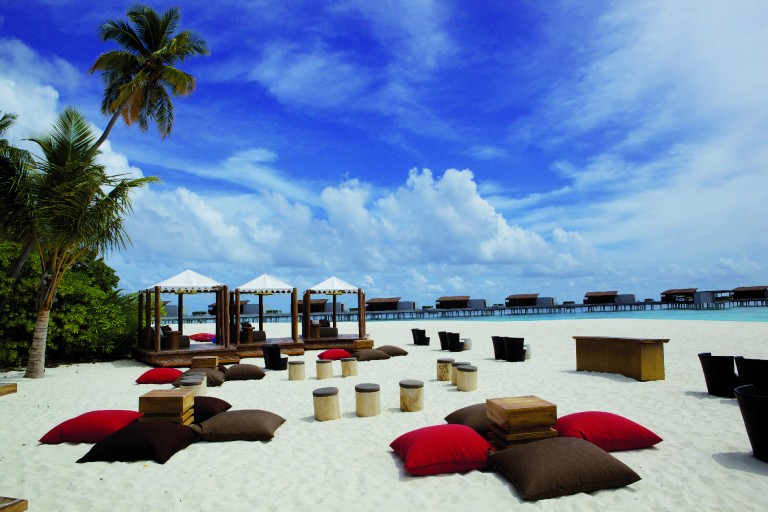 What is the hardest part of being a GM?
Probably the workload – hospitality is a truly full-time job. I work seven days a week and if I'm awake I'm on duty. Even being woken up at 2am to tend to an emergency isn't really a surprise. Fortunately I have a very understanding wife!
If a genie were to grant you one wish, what would it be?
It might sound cliché and even a little bit 'Miss World', but it'd have to be world peace! I've been fortunate enough to travel to many places all around the world, and I've seen so many of the hardships caused by conflict first hand. Wouldn't it be wonderful if, even for a day, the suffering could stop?
What was your last thought before going to bed last night?
Is my daughter sleeping…?
What is the first thing you think of when you wake up in the morning?
Is my daughter awake…?
What infuriates you?
Dishonesty.
What pleases you?
Seeing my family, friends and team happy.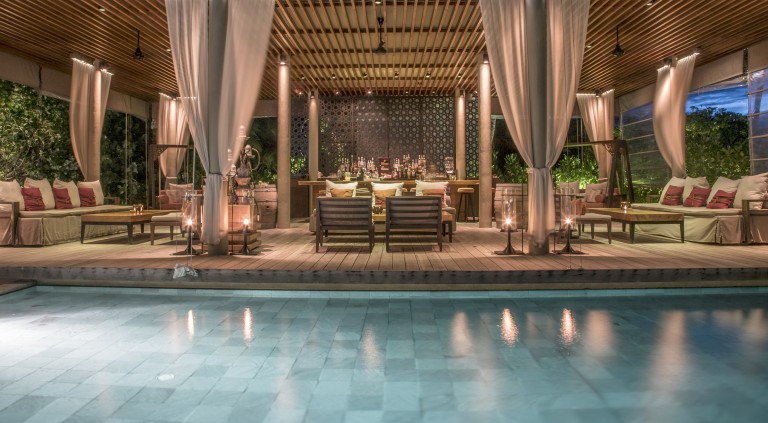 Which fictional figure do you identify with, and why?
In Argentina we have a wonderful piece of classic poetry called Martin Fierro. It tells the story of a gaucho – Argentine cowboy – living on Argentina's vast pampas. He represents a simple way of life, as well as being a strong figure of freedom, equality and justice. There's a lot to be inspired by, as well as it being a work of art in Argentina's distinctive Spanish.
What's your favourite place for lunch?
I'll tell you a little secret – as much as I adore fine dining, and I have been very fortunate to eat in some incredible restaurants, sometimes you just can't beat a Big Mac.
What is your favourite season?
I'm from the Argentine province of Mendoza, where the colours of the autumn leaves are legendary. Although I have become quite partial to the summer… Living on a paradise island on the equator where it's endless summer, it does help to enjoy blue skies and sunshine!
Music you love…?
I like a bit of everything – my wife is a musician and we enjoy a huge variety of tastes. But there's a special place in my heart for the genius of Freddie Mercury, and my all-time favourite band is Babasónicos from Argentina.
What three things are vital to your day?
A kiss from my daughter, a kiss from my wife and a few messages exchanged with my best friends. They all keep my feet on the ground.
What's your greatest fear?
Until my daughter was born, I'd say I was pretty fearless. But once that little person entered my life that all changed – and even the idea of when she brings home her first boyfriend definitely scares me!
What's your guilty pleasure?
Without a doubt it's chocolate. I'm a complete addict. Anyone who knows me well knows that it's the way to my heart!
What's the hardest criticism you've ever received?
I don't take criticism 'hard', as long as it comes with a good intention. You can learn far more from criticism than you can from praise.
What piece of advice would you give your 20-year-old self?
Do it all over again… But don't worry as much.
What's your most embarrassing moment?Too many to just mention one… Getting my vows wrong at my wedding, maybe?
What's your proudest moment?
Every time that my daughter says: "He is my Daddy."
What do you think about the most?
My family.
How old were you when you knew you wanted to do what you are doing today?
Probably around 18, while I was in my first year at university.
More of a poet or a philosopher?
I'm the philosopher – I leave the poetry to my wife.
Your favourite time of the day?
My daughter's bedtime when she gives me a kiss and a hug and tells me that she loves me. It's truly priceless.
Name one activity you do every day no matter what!
I always make time to sit down for a cup of tea with my wife. She's from the UK so teatime is an institution for her, and it's one that I have adopted too. There aren't many problems that can't be solved after a cup of tea and a sit down.
A total waste of time?
Worrying about what people think. Everyone has an opinion and it's pointless to care – concentrate on bettering yourself, not battering yourself.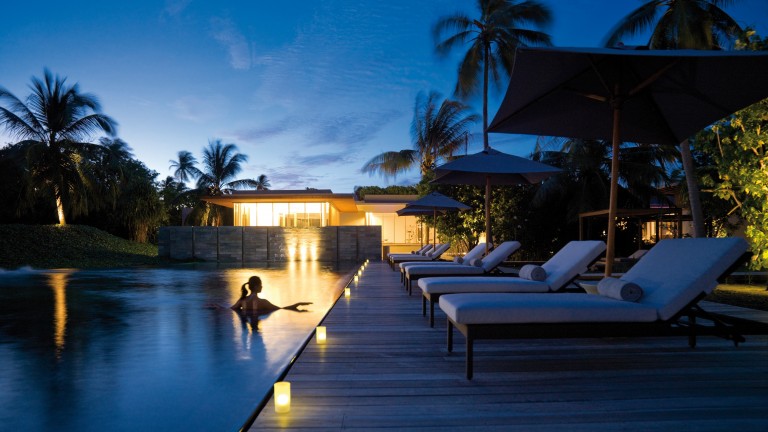 Favourite breakfast
A nice big bowl of every cereal, nut and fruit possible. I love a crunchy bowl of goodness in the morning.
Success is…?
That feeling of a job well done – whether it's at work or in your personal life, even if it's just a small 'win', when you know you've made a difference that's true success.
Failure is…?
Giving anything less than your best. It's perfectly fine to try and fail, but unless you truly try your hardest you're only failing yourself.
Happiness is…?
Time with my two girls. That's what really matters.