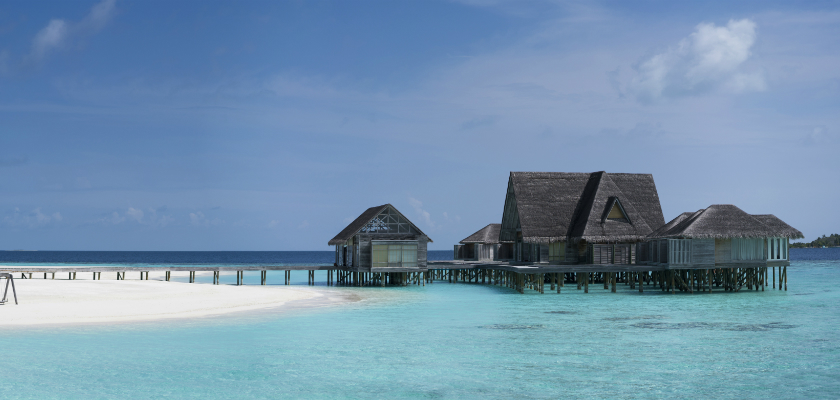 Lucy Self interviews Anantara Kihavah Maldives Villas General Manager, Dylan Counsel.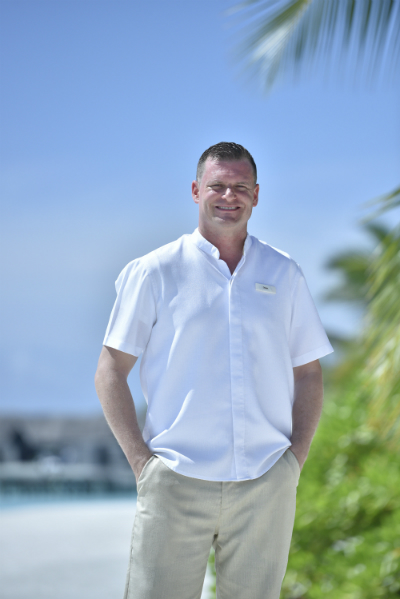 Tell us something about you that most people don't know about the hotel?
The name of the hotel is interesting. Kihavah is the Dhivehi word for young coconut. The island is well known for the coconut trees which produce the sweetest coconuts in the Maldives.
What inspired you to become GM?
My start into the hospitality and hotel industry was early – at the age of 13, I was washing dishes at a Melbourne restaurant every weekend for pocket money. In my early 20's my passion for the industry grew, I was soon promoted and, in effect, have never looked back.
Having devoted my life to the hotel and resort industry, I have never been more excited about the future ahead with Minor International and Anantara as the group continues to expand to unique corners of the world offering new and rewarding experiences for our valued vacation club and resort guests.
I developed a core knowledge and passion for the industry, working as a junior staff member in restaurants. Those basic skills acquired have since developed into operational know-how and management skills which I now use to ensure my team at Anantara Kihavah Resort are motivated to deliver unique experiences and genuinely friendly and professional service to our valued guests who visit.
What is your greatest tip to running a successful hotel?
Look after the team members/staff to ensure they are motivated and happy. In turn, they will ensure our valued guests are treated well and depart feeling happy and cared for.
What is the hardest part of being a GM?
Squeezing every bit of available time from the day to ensure valued guests, my team members and my family receive meaningful time and attention.
If a genie were to grant you one wish, what would it be?
85% Occupancy with the right average room rate + 100% happy guests!
(Kind of 3 in 1 wish – I hope the Genie can handle it?)
What was your last thought before going to bed last night?
60% Occupancy, lower than required average room rate and one or two guest-related issues.
What is the first thing you think of when you wake up in the morning?
85% Occupancy with the right average room rate + 100% happy guests… (Only joking).
My first thought would be my wonderful 3 year old son, Finn!
What infuriates you?
Actually, not much. It takes a lot to put me over the edge…
Maybe when my team and I make the same mistake twice. It has the potential to get me a little heated.
What pleases you?
From a work perspective, when I see my team members take ownership and engage in their role to the best of their ability.
From a personal side, I would love to see my football team successful and to make some more time to work on a few side projects still related to the hospitality industry.
Which fictional figure do you identify with, and why?
Brad Pitt from the movie Ocean's 11… Apart from our similarity in looks, I like his approach to solving their challenge and his creativity while getting the job done.
What's your favourite place for lunch?
Apart from our world-class Underwater Restaurant "Sea" at Anantara Kihavah, I also enjoy lunch at Zuma in Bangkok! Amazing Japanese and some super creative and high-quality cocktails!
What is your favourite season?
Summer… Cricket… England versus Australia at the MCG…
Music you love…?
Don't laugh… But I like John Mayer… Partly because my Apple ID is not working and I can't download any other artist at the moment and also because I appreciate his ability on the guitar.
What three things are vital to your day?
Morning exercise before my working days starts at 7am…
At least 2 hours of quality time with my son and lovely wife.
One productive action that helps to improve the resort business and facilities.
What's your greatest fear?
Having to handle a snake or spider. Fear factor of 10+
What's your guilty pleasure?
I love to watch a bit of TV… It helps to switch me off before sleep. Oh… and usually a scoop of ice cream while watching the TV…
What's the hardest criticism you've ever received?
Occasionally receiving feedback from others that goes against my own personal perception. Usually the person giving the feedback is correct and it's a good opportunity for me to make an adjustment and improve further.
What piece of advise would you give your 20-year-old self?
Less party and more focus on the goal of owning a hotel (or three)…
What's your most embarrassing moment?
Kicking an own goal during under 10's soccer game… (And not realizing until a few minutes into my own celebration for scoring)!
What's your proudest moment?
Been married to my wife at my previous resort, while at the same time handling the mystery hotel auditor who wasn't willing to come back the next day to share the results!
Been present at the birth of my Son.
What do you think about the most?
Apart from spending more time with my son, I also have a passion for my team at the resort and thinking of ways to ensure they are successful and have opportunity to grow while ensuring hotel business grows.
How old were you when you knew you wanted to do what you are doing today?
It must have been around the age of 18 when I met an industry expert who motivated me approach my role with passion and not just as job. My attitude to service changed and I realized that through providing genuine service and through creating a service performance, I had the ability to make people happy, create memories and unforgettable experiences.
More of a poet or a philosopher?
I would say neither… Possibly more a Realist?
But I do have an admiration for a few iconic philosophers of their time who were not only rebellious thinkers but also amazing poets. Such as Robert Frost Emerson, Wolfgang von Goethe and Suzy Kassem.
Your favorite time of the day?
Definitely morning… Any early start always helps to get more out of the day.
Name one activity you do every day no matter what!
One good meaningful conversation and some quality time with my son.
A total waste of time?
Can I say religion? Or is that too sensitive?
Favourite breakfast
There is nothing like an Aussie big breakfast from a café in Melbourne.
Success is…?
Having the freedom to live a life of choice without restriction. Use the freedom to give back to others.
Failure is…?
Been dependent on others and not achieving personal goals.
Happiness is…?
Seeing my son happy, free and safe.