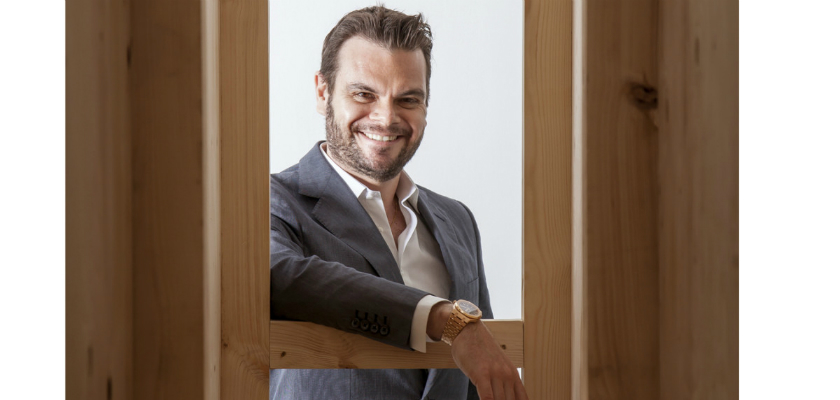 Jose Torrens, Audemars Piguet's General Manager in the UK opens up to Contributing Editor Brett Gregory-Peake, Director at Adoreum.
WHERE DO YOU CALL HOME?
I'm Brazilian, but I've also lived in Paris, Hong Kong, Miami, New York and now London. Brazil will always feel like home, but at some point you realise home is where you have your personal things around you!
WHAT ARE YOUR FAVOURITE CHILDHOOD MEMORIES?
Summer holidays at my grand-parents beach house in the south of Brazil – all the family together under a big roof, having meals, sharing ideas and not having anything to worry about.
WHERE DO YOU HANG OUT WHEN YOU'RE IN BRAZIL?
I've lived most of my life in São Paulo, where half of my family and best friends are, so that's where I spend most of my time when in Brazil. We usually go to bars like Vaca Veia or Mercearia São Roque, eat a pizza at Marguerita or Braz and have a good churrasco (Brazilian BBQ) at Rodeio or Fogo de Chão.
YOU RECENTLY MOVED TO LONDON, WHAT HAS BEEN THE HIGHLIGHT OF YOUR TIME HERE SO FAR?
Summer! This city is really awesome when the sun shines!
HOW HAS BRAZIL INFLUENCED YOU AND YOUR CAREER?
Being a Brazilian, I'm used to working with many different cultures and, after living so many years abroad, I can say that we are a very tolerant and non-prejudicial people, which has helped me in my career. Brazil has been through many changes in the past years; economic, political and cultural. Being raised in a fluid environment like this makes you very adaptable and quick on your feet!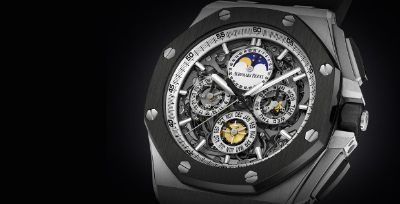 YOU RECENTLY LAUNCHED THE NEW ROYAL OAK OFFSHORE COLLECTION. WHICH IS YOUR FAVOURITE WATCH FROM THIS COLLECTION, AND WHY?
I think the Grand Complication Royal Oak Offshore is the best product we currently have, since it perfectly combines all the traits that makes Audemars Piguet so unique: exquisite movements with classic complications, blended with unorthodox materials and a very active look!
HOW WOULD YOUR BEST FRIEND DESCRIBE YOU?
Ok, I actually had to ask them for this one, so jokes aside the consensus was; loyal, very focused and brave.
WHAT IS YOUR FAVOURITE TIPPLE OF CHOICE?
As any good Brazilian, I'm a beer man! Usually a good pilsner or lager will make my day!
WHAT BOOK ARE YOU READING AT THE MOMENT?
Lately I've been revisiting books that made a mark on me as a child, and I'm almost done with 20,000 Leagues Under The Sea, from Jules Verne. The next one, already on my iPad, will be The Adventures of Huckleberry Finn, by Mark Twain.
WHERE ARE YOUR FAVOURITE LONDON HAUNTS?
I'm quite a regular at The Connaught Bar and Bar Boulud.