How to not lose your inner peace even if the whole world is burning. An inside view of a charity working to improve life in South Africa.
With the chaos that is happening in South Africa following the imprisonment of Jacob Zuma, a prominent Zulu, his supporters encouraged mobs to run riot and the press is inundated with violent images. With over 211 people killed in the last weeks and 2,500 arrested the horizon looks bleak, yet it is important to remember that there are still people trying to help. The Buffalo Foundation was founded in 2016 and helps to empower disadvantaged people, break the cycle of poverty and the evident social ills associated, through the discipline of sport, supporting learning, further education, and creating better prospects for employment. Currently supporting three academies across South Africa, with ambitions to support communities in the UK in the coming years, The Buffalo Foundation aims to use sport as a catalyst to engage school-age children in education, helping them achieve their potential, become self-sufficient, and in turn create opportunities within their own communities.
Here Unity Magazine interviews Luke Tredwell and Shameeg Salie on the highs and lows of running a charity.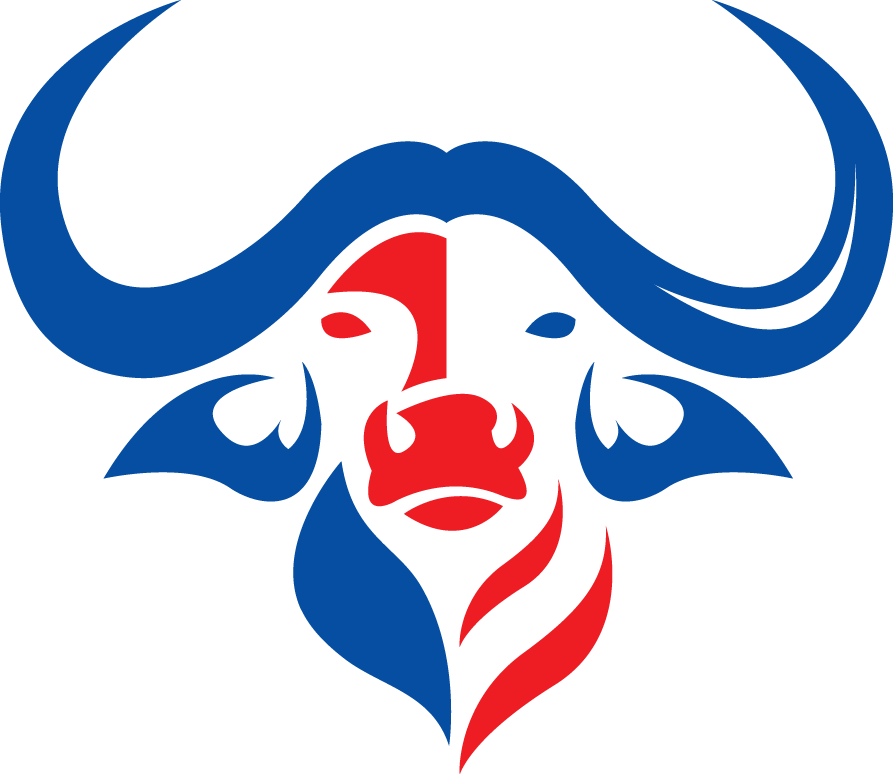 TELL US SOMETHING ABOUT YOU THAT MOST PEOPLE DON'T KNOW ABOUT YOUR CHARITY?
The Buffalo Foundation aims to make a lasting difference to those people less fortunate than ourselves through sport, education, and the creation of future entrepreneurs. Especially children and young adults living in poverty. Young people are denied the opportunities to become the best they can be, or even to just live a normal, healthy, and happy life.
The Buffalo Foundation aims to reach as many of these people as possible so that they can break that cycle of poverty, reach their potential, be self-sufficient, and in turn, give back to their own communities.
WHAT IS YOUR GREATEST TIP FOR RUNNING A CHARITY?
Be organised and keep track of time.
Manage your budget.
Trust your staff.
WHAT INSPIRED YOU TO THIS CAUSE?
LT: I started my career in a small international development charity and that really captured my interest in supporting overseas charities. For me though, it's so important the work we – and other charities with an overseas presence – do is about enabling students to become independent and learn skills that help them realise their potential.
SS: I come from a similar background and to be able to get a kickstart to life and opportunities to showcase your talent automatically give you the will to make your dreams a reality.
WHAT IS THE HARDEST PART OF RAISING FUNDS?
SS: Rejection of funding is always a bitter pill to swallow and that can either motivate you or demotivate you. It all depends on what you are going to do with it.
LT: I agree. For every 'no' that you receive there's always a 'yes' out there. Keeping motivated and with a focus on why you're raising funds is really important to a successful fundraising strategy.
IF YOU COULD CHANGE ONE ASPECT OF CHARITY WORK?
LT: I'd like to see more recognition for the contribution of the millions of volunteers that support charities across the UK and around the world. Volunteers Week is a great initiative that showcases the brilliant work people do in their spare time. Through the Covid-19 pandemic, their impact cannot be understated.
SS: I would also add to that and say that often we get no recognition for volunteers but also would like to see students go on and have people/companies that will take their students and give them an apprenticeship opportunity.
WHAT WAS YOUR LAST THOUGHT BEFORE GOING TO BED LAST NIGHT?
LT: England vs Denmark! Though the Euros will have finished by the time this goes out, it's hard to ignore the football at the moment. Here's hoping I'm still happy about football by the end of the week.
SS: At the moment the Tour de France is on and just keen on watching new talent coming through ranks. This year has been unpredictable and it's hard to tell who will win overall.
WHAT IS THE FIRST THING YOU THINK OF WHEN YOU WAKE UP IN THE MORNING?
LT: This is something I picked up from the Nike Run Club app – one of the coached runs gets you thinking about what you want to think when the day (or in their case, the run) ends. So I like to start my day by thinking about how I want to feel at the end of it. It's a great way to get motivated.
SS: I personally always think about getting the most out of my day and usually starts with a morning exercise to energize me for the day whether it's cycling or a bit of gym work. My day feels incomplete if I didn't really make the most of it.
WHAT INFURIATES YOU?
SS: I think from my end I would refer to an incident that happened 2 days ago. Catching a guy trying to break into my car and lying about it. This really upsets me and gets me boiling my hard work sacrifices just to be stolen by a guy that wants to try his luck.
WHAT PLEASES YOU?
Seeing students that don't blame their circumstances but go out and give 100% in everything they do.
WHAT IS THE BEST PART OF YOUR JOB?
SS: The best part of my job is having first-hand experience of what young children go through and being able to guide and motivate them to always do their best. Also, the ability to be in the position to physically make a difference is pleasing.
LT: My 'day job' is more focused on organisational and digital change, rather than Shameeg's focus on the Buffalo Foundation. But I always think the best part is delivering a project that makes a real difference.
WHO INSPIRES YOU?
The students actually are the driving force behind what we do. We know we won't be able to change the world today but if we can nurture the next generation then I believe we are on our way to make a change.
WHO IS THE MOST INFLUENTIAL PERSON IN YOUR WORK LIFE?
SS: Jan Joubert who also happens to be a trustee. The reason being is I was not in the industry yet and sat in a room of youngsters one day when he gave a talk. From the time he started talking till the time he stopped everything was motivational and encouraging up to this day whoever he comes across is always to empower the next person and the next generation and that is what we need.
edited by Lucy Self