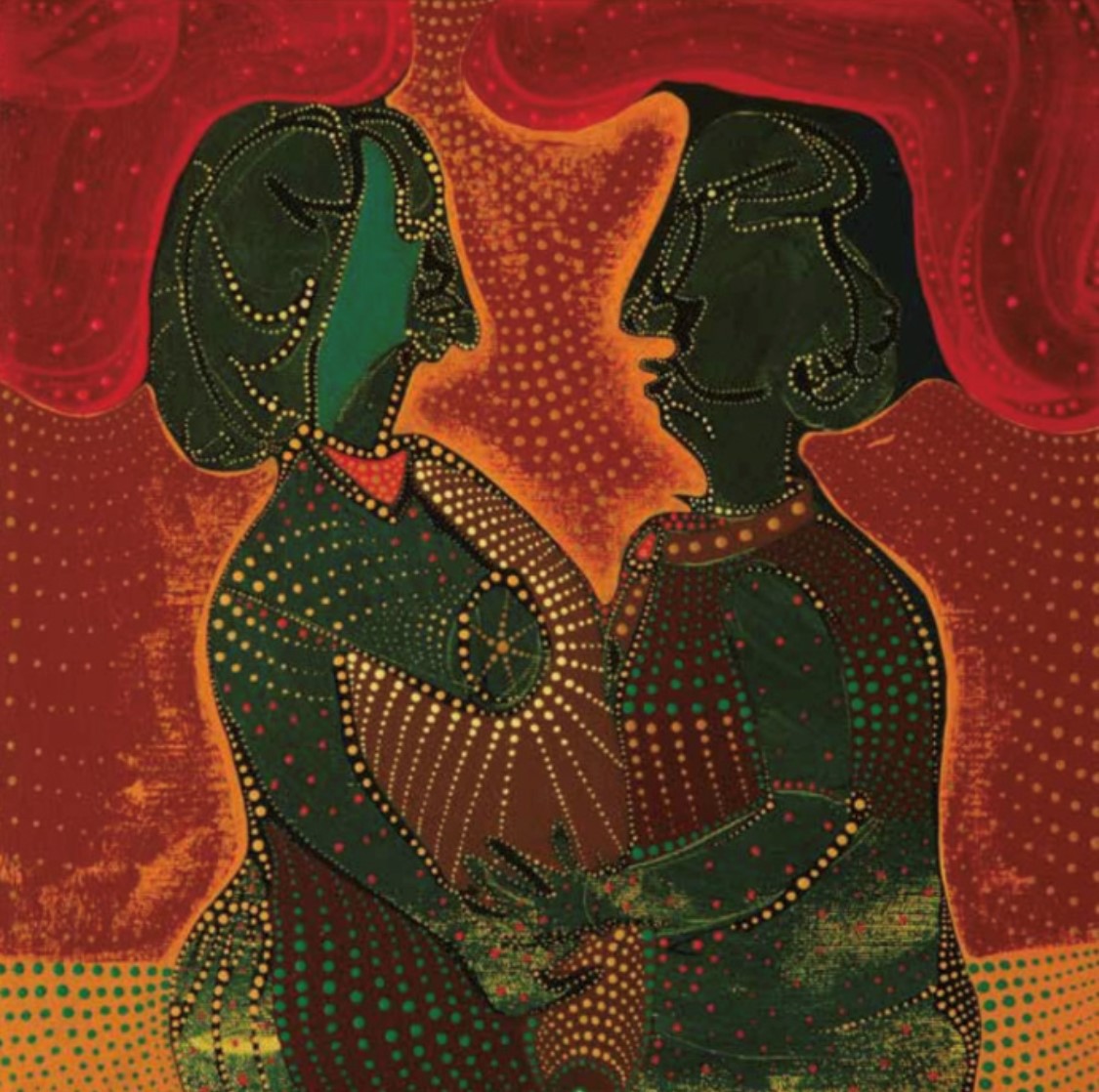 The Pout (Fabulist Series) 12″x12″ Acrylic on canvas
Contemporary Pakistani painter, Unver Shafi Khan is a wonderful example of an artist that cultivates the hybridity of mixed medium and contradiction of styles. Greatly influenced by Picasso's Afro-Cubist style, the constant complex relationship between 'civilised' and 'barbarian', Unver shows that art created by combining the traditional with the anarchy of new art, has its place in art history and in modern collections.
Shafi's paintings allow us to define the genealogical relationship with some precision between contemporary Pakistani art and modernity, providing a liberating example for non-Western artists to reach similar acclaimed heights.
Unver's fascination with form and color is clearly reflected in his paintings. His constant obsession with defining the intangible relationship between form and colour, abstraction and storytelling, the study of line and color, are all synthesized into paintings that condenses years of inquiry.
Unver's intensity of jewel-like color, the richness of embellishments, the sense of frozen movement in deep space, and the absence of perspective, all serve to suggest connections with tribal and naive art across several cultural zones. However, the sophistication of his technique renders his art far from naive, rather a master; Unver is a hugely collectible artist.
---
WHAT WAS YOUR INSPIRATION BEHIND YOUR DECISION TO BECOME AN ARTIST?
There was never an Aha! moment. I enjoyed painting from a very young age and while at University grasped that people I was studying had all made choices to do what they did.
WHO IS YOUR GREATEST INSPIRATION?
The poet Wallace Stevens.
WHICH ART DO YOU THINK IS THE LEAST APPRECIATED?
I think most people suffer museums if they go at all!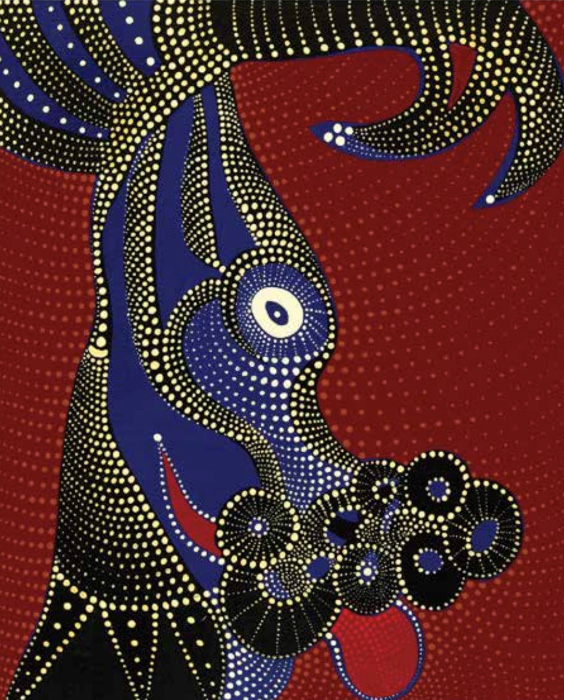 WHAT ELEMENT TO ART IS OVERRATED?
The lack of skill and craft.
IN ART, WHAT STEP DO YOU THINK IS LESS NECESSARY THAN ONE THINKS?
The lack of skill and craft.
IF A GENIE WERE TO GRANT YOU ONE WISH, WHAT WOULD IT BE?
To be well hung – that refers to my paintings!
WHAT WAS YOUR LAST THOUGHT BEFORE YOU FELL ASLEEP LAST NIGHT?
When will I fall asleep?
WHAT IS THE FIRST THING YOU THINK OF WHEN YOU WAKE UP IN THE MORNING?
Did Pops (my rescue cat) come in from wandering the neighborhood?
WHAT INFURUATES YOU?
Miserly behaviour.
WHAT MAKES YOU ANGRY?
Arrogance.
WHICH FICTIONAL CHARACTER DO YOU IDENTIFY WITH AND WHY?
The "Old Man" in Robert Ruarks The Old Man And The Boy. A character full of wisdom and keen observances of the natural world.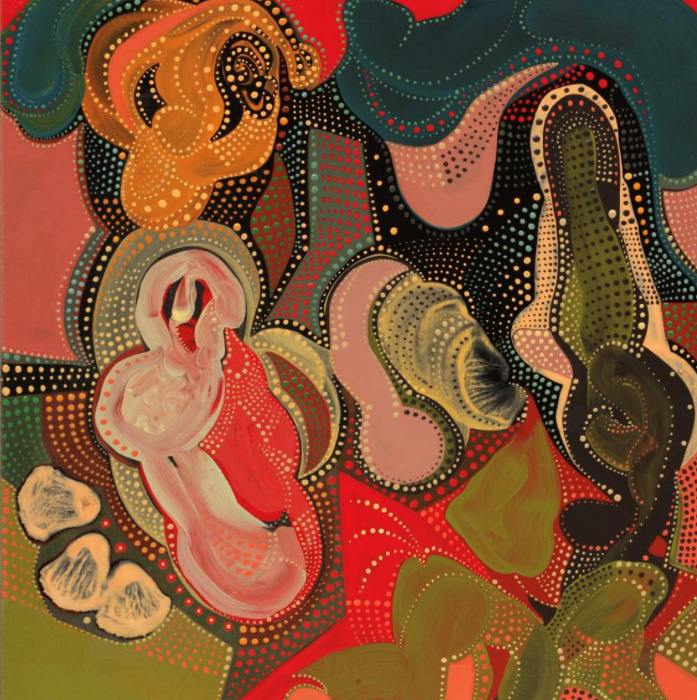 ---
WHAT'S YOUR FAVOURITE PLACE TO HAVE LUNCH?
When I am painting regularly, in my studio, taking a look at what I have been doing.
WHAT IS YOUR FAVOURITE SEASON?
Autumn in Lisbon and Winter in Karachi. Beautiful mild weather and clear skies and stunning sunrise/sunsets.
MUSIC YOU LOVE…?
Listen to alot of stuff from all over, cannot paint without! Qawwali (Nusrat Fateh Ali Khan)/Jazz/Blues/Ska/Flamenco/Maria Callas/Tom Waits/Leonard Cohen/Amy Winehouse/The Fall/The Specials/Gregory Isaacs/Oasis/Van Morrison…endless!
WHAT ARE THE 3 THINGS THAT ARE ESSENTIAL TO YOUR DAILY LIFE?
Food. Laughter. Exercise.
WHAT IS THE MOST USEFUL INSTRUMENT IN AN ART STUDIO?
In a painters studio it would be the brushes.
WHAT'S YOUR GREATEST FEAR?
Long-term illness.
WHATS' YOUR GUILTY PLEASURE?
Cannot be published!
THE HOUSE IS ON FIRE, WHAT OBJECT ARE YOU SAVING?
A couple of paintings from my collection.
WHAT IS THE HARSHEST CRITICISM YOU HAVE RECEIVED?
That I am arrogant.
WHAT PIECE OF ADVICE WOULD YOU GIVE YOUR 20-YEAR-OLD SELF?
Don't be so cocky!
WHAT IS THE MOMENT YOU ARE MOST EMBARRASSED ABOUT?
A car accident under the influence.
WHAT IS THE MOMENT YOU'RE MOST PROUD OF?
Keeping cool (not getting into a fight) whilst being provoked, at a London Club the night before my younger brother's marriage. My sister-in-law to be made me promise I would get my brother back in one piece.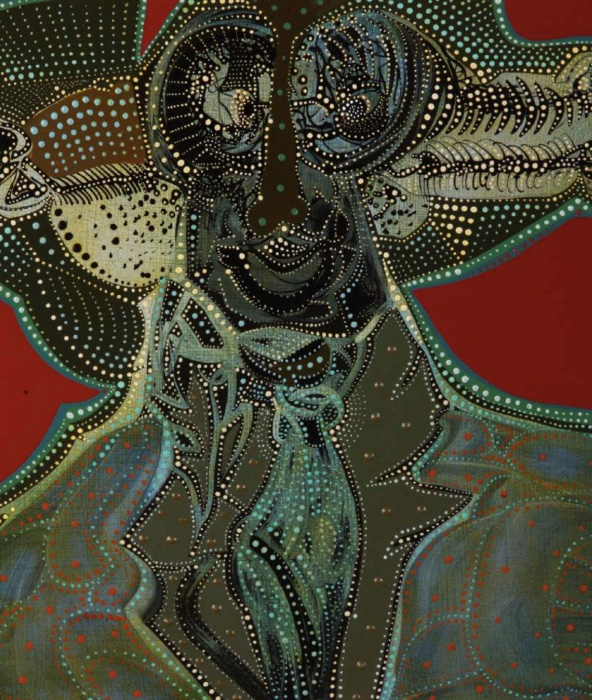 WHAT ARE YOU THINKING ABOUT THE MOST?
The future.
HOW OLD WERE YOU WHEN YOU KNEW YOU WANTED TO DO WHAT YOU ARE DOING TODAY?
As a 19-year-old in university in America.
ARE YOU MORE OF A POET OR A PHILOSOPHER?
Poet.
YOUR FAVOURITE TIME OF THE DAY?
The evening light in the studio.
NAME AN ACTIVITY YOU CELEBRATE EVERY DAY WITHOUT INTERRUPTION!
Reading.
WHAT IS A WASTE OF TIME FOR YOU?
Daily chores.
FAVOURITE BREAKFAST?
Whilst in the UK a full English!
SUCCESS IS…?
An imposter.
FAILURE IS…?
A teacher.
HAPPINESS IS…?
Breathing right now!
WHICH CHARITY DO YOU SUPPORT AND WHY?
ACF (Ayesha Chundrigar Foundation Animal Rescue & Shelter).
Read more about Unver's philanthropic contribution to the CharitableBookings.com Virtual Art Gallery here.
edited by Lucy Self