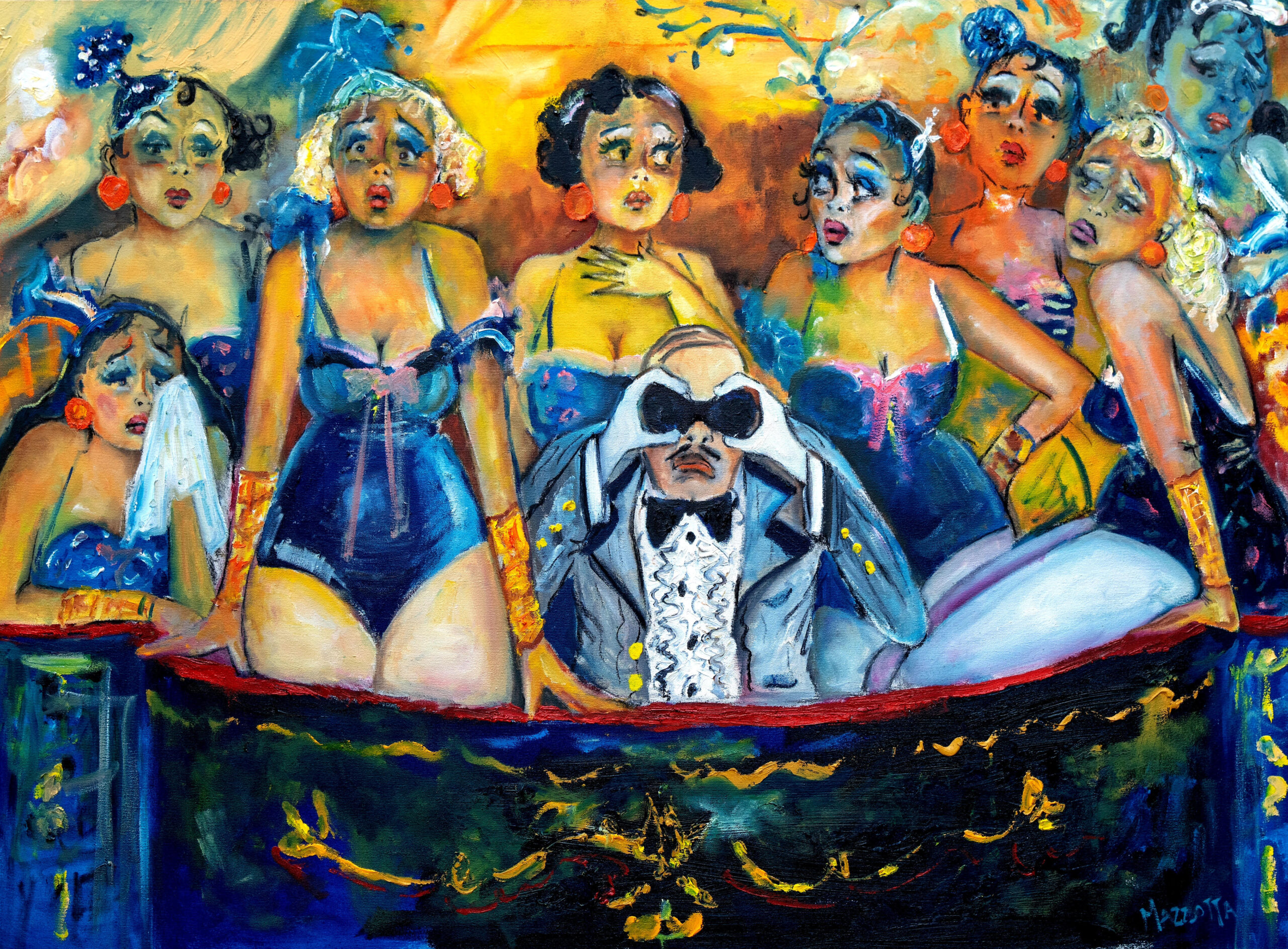 Oh What A Circus
Influenced by a Burlesque, colourful depictions of life, Anna Mazzotta paintings are known to be colourful explosions, humorous 'clin d'oeil ' interpretations that are sometimes risque.
Recalling the glamour of a long-lost era. Painting from her imagination, a technique that gives her art far more intimate feeling, Anna is heavily influenced by the hedonism and voluptuousness of a golden age of cabaret and cinema. Her work reflects the human condition of her characters, revealing a myriad of emotions that delivers compelling art with a unique depth that often shows something new at each viewing. Never a follower of any trend, Anna has an inborn talent to share the complex emotions of the moment. Here Unity Magazine looks into the mind and inspiration behind the artist.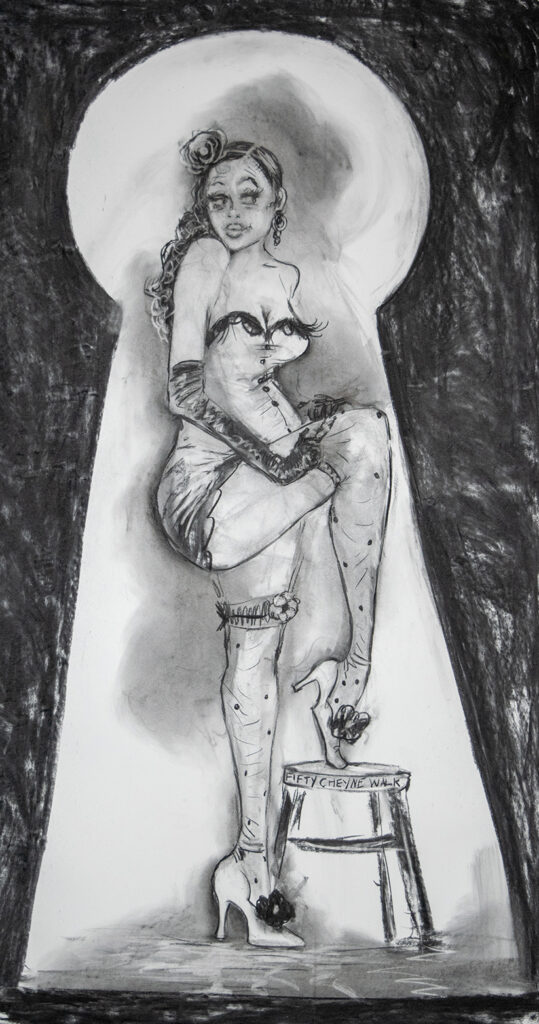 WHAT WAS YOUR INSPIRATION BEHIND YOUR DECISION TO BECOME AN ARTIST?
There was no option – I have always been an artist, there was no other choice for me since I was a child.
WHO IS YOUR GREATEST INSPIRATION?
Toulouse Lautrec – the lines and expression of his drawings, the movement in his paintings, and sweeping brush strokes are beautiful and the subject matter of dancers actors, etc appeal to me. The vivacity of each painting seems is effortless. I'd watched the original Moulin Rogue which has a poignant final scene of Lautrec on his deathbed, imaging all of his characters, Jane Avril, La Goule, and the Can-Can girls as they appear and dance around him to say their final goodbye.
WHICH ART DO YOU THINK IS THE LEAST APPRECIATED?
Drawing. It is the purest art form and I think Salvedor Dali, summed it up well:
'Drawing is the honesty of the art. There is no possibility of cheating. It is either good or bad.'
WHAT ELEMENT OF ART IS OVERRATED?
The dripping paint effect, it's so 80s.
IN ART, WHAT STEP DO YOU THINK IS LESS NECESSARY THAN ONE THINKS?
To buy art as an investment – you should buy art because you love it, and it speaks to you. Art should be an extension of self, your individuality, rather than following a crowd,
---
IF A GENIE WERE TO GRANT YOU ONE WISH, WHAT WOULD THAT BE?
I don't know.
WHATS' YOUR GUILTY PLEASURE?
Chocolate
WHAT WAS YOUR LAST THOUGHT BEFORE YOU FELL ASLEEP LAST NIGHT?
Finding the title to my latest painting.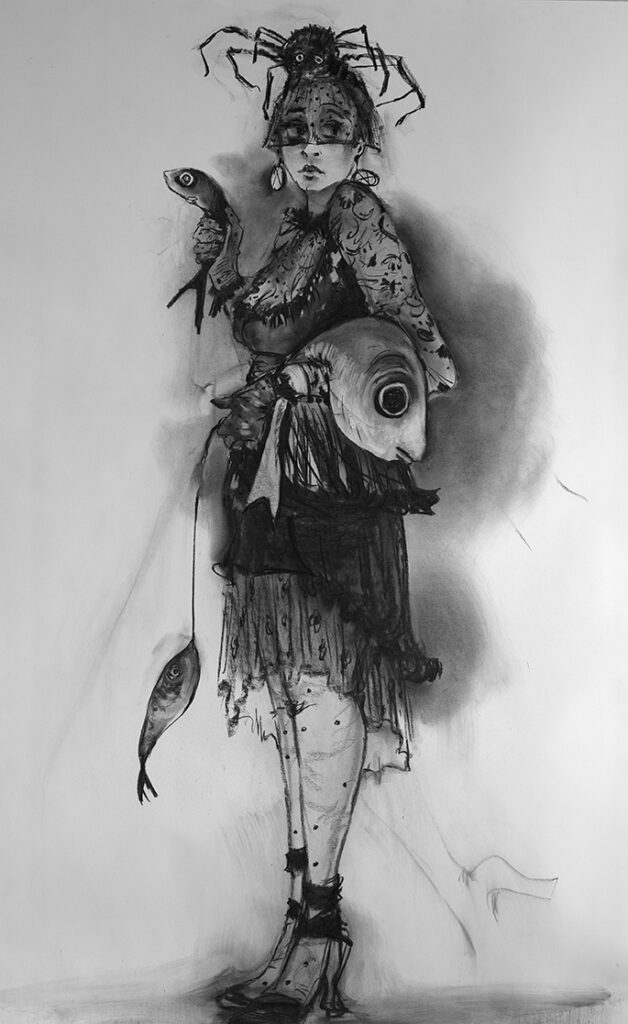 WHAT IS THE FIRST THING YOU THINK OF WHEN YOU WAKE UP IN THE MORNING?
Coffee.
WHAT INFURUATES YOU?
My topographical disorientation – in other words, I get lost easily.
WHAT MAKES YOU ANGRY?
How humour is being censored by Political correctness – it is the individual right to offend.
WHICH FICTIONAL CHARACTER DO YOU IDENTIFY WITH AND WHY?
Melanie Griffith's character, Tess McGill, in Working Girl
Because she is a dreamer and has big ideas.
WHAT'S YOUR FAVOURITE PLACE TO HAVE LUNCH?
I love afternoon tea at the Saunton Sands Hotel in Devon.
WHAT IS YOUR FAVOURITE SEASON?
Spring
MUSIC YOU LOVE…?
Bob Dylan, Nick Cave, Prince, Al Green, Ane Brun.
WHAT ARE THE 3 THINGS THAT ARE ESSENTIAL TO YOUR DAILY LIFE?
Latte, croissant and music – Latte and croissant to start my day and music is an essential background to when I work.
WHAT IS THE MOST USEFUL INSTRUMENT IN AN ART STUDIO?
The light.
WHAT'S YOUR GREATEST FEAR?
Going blind.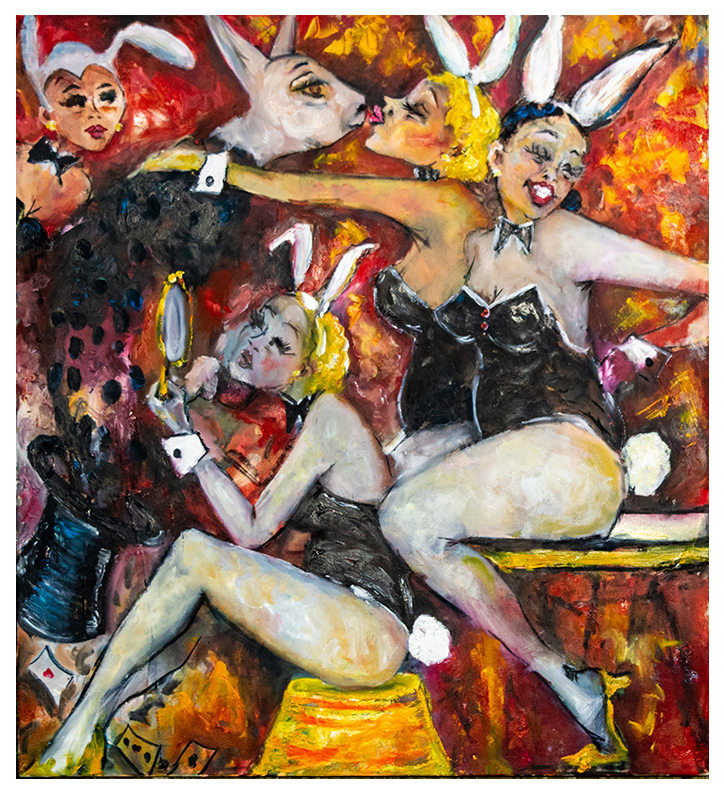 THE HOUSE IS ON FIRE, WHAT OBJECT ARE YOU SAVING?
My Fathers hat.
WHAT IS THE HARSHEST CRITICISM YOU HAVE RECEIVED?
That I am not articulate enough – I let my work speak for me though, and I hate waffle.
WHAT PIECE OF ADVICE WOULD YOU GIVE YOUR 20-YEAR-OLD SELF?
Do not be afraid, or ever feel inferior.
WHAT IS THE MOMENT YOU ARE MOST EMBARRESSED ABOUT?
Being put on the spot to speak about my work at a public auction.
WHAT IS THE MOMENT YOU'RE MOST PROUD OF?
Having my tutors tell me my imagination has no bounds and my work singled out by art critic Martin Gayford.
WHAT ARE YOU THINKING ABOUT THE MOST?
My current and next piece.
HOW OLD WERE YOU WHEN YOU KNEW YOU WANTED TO DO WHAT YOU ARE DOING TODAY?
Since I can remember.
ARE YOU MORE OF A POET OR A PHILOSOPHER?
I flicker between the two.
YOUR FAVOURITE TIME OF THE DAY?
Night time – there is a stillness and peace at this time and my mind is clear.
NAME AN ACTIVITY YOU CELEBRATE EVERY DAY WITHOUT INTERRUPTION!
Drinking coffee
WHAT IS A WASTE OF TIME FOR YOU?
Reality shows.
FAVOURITE BREAKFAST?
Eggs Benedict
SUCCESS IS…?
When someone connects with my work and they enter the world I have created. I paint my feelings, my anger, my joy, my humour and work reflects this.
FAILURE IS…?
When I do not connec with a piece – a lack of resonance – it is hard to walk away sometimes, but to get that connection, this is what you sometimes have to do.
HAPPINESS IS…?
Being able to call my Mum and hear her voice and know she is OK. Sunshine and no mental blocks.
WHICH CHARITY DO YOU SUPPORT AND WHY?
Variety Children's Charity. We should cherish children's innocence and preserve it wherever and whenever we can. Childhood should be the happiest of times.
Read more about Anna's philanthropic contribution to the CharitableBookings.com Virtual Art Gallery here.
edited by Lucy Self