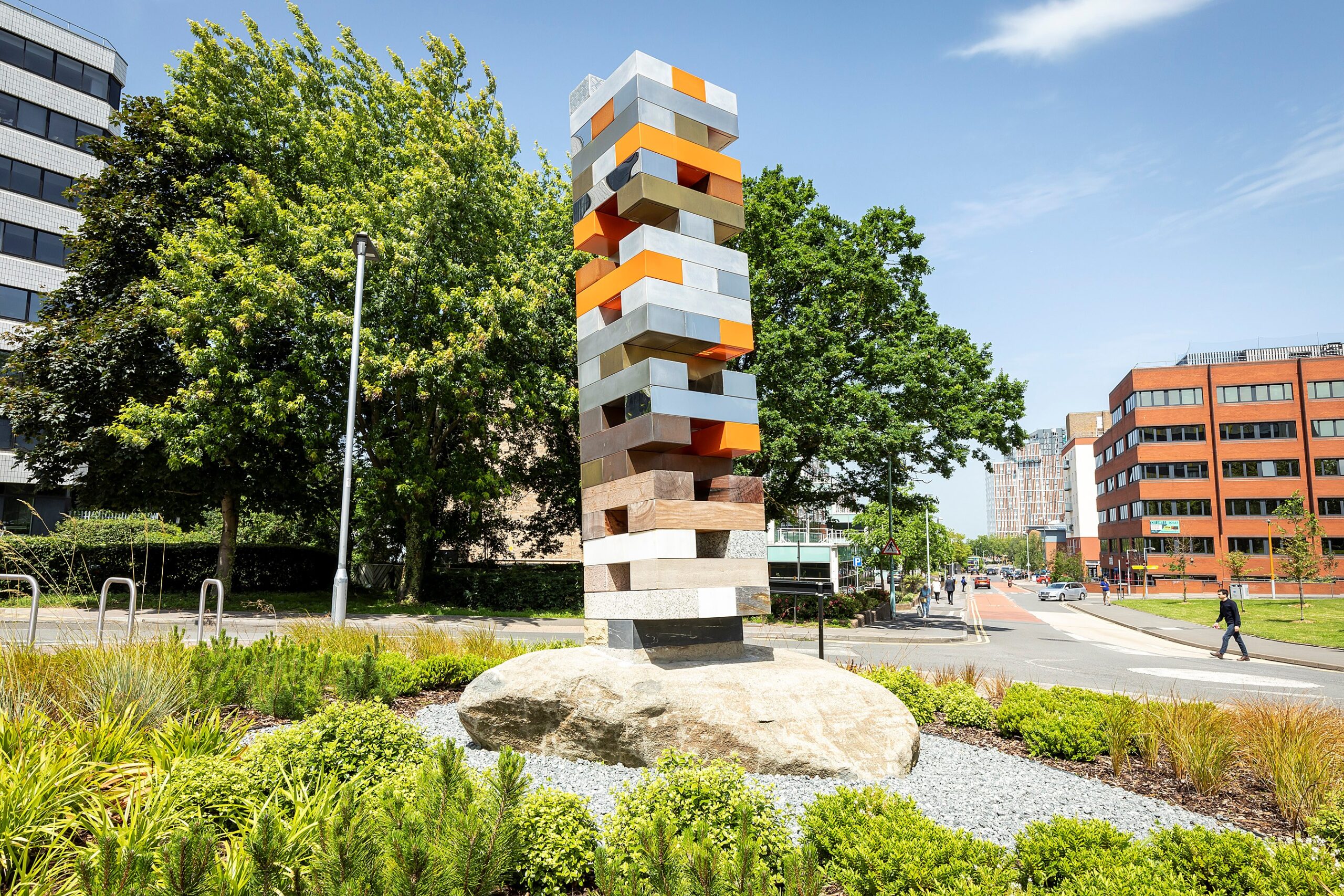 Lucy Self questions the inner mind of the artist, with the artist revealing both the extremity and intimacy of his world.
Samuel Zealey sees his sculptural work as part of an ongoing and complex conversation between the private and the public, indoor and outdoor, movement and weight, environmental climate change and moralistic integrity.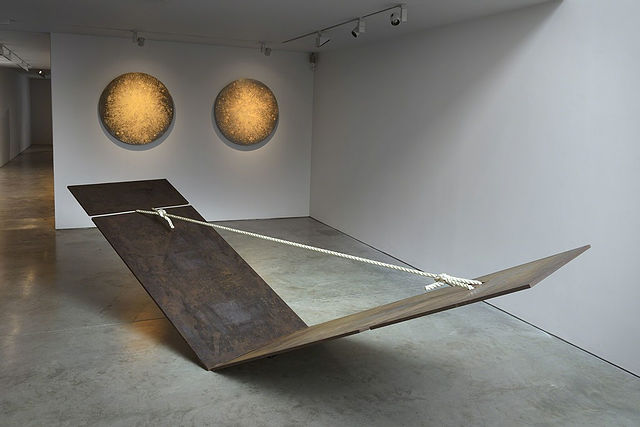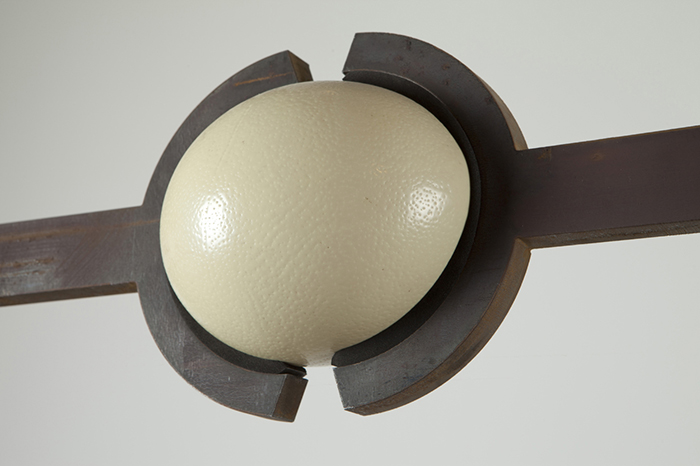 Since Zealey graduated from the Royal College of Art, an impressive succession of shows and prizes have been accumulated: exhibitions from Greenwich to Mexico; commissions worldwide.
His sculptural works combine evocative form, with precise engineering and a highly developed material sensitivity. The works radiate a lively aesthetic: alert to the ways in which art and creativity can engage with questions about culture, technology and sustainability. A precise balance is created through Zealey's engineering background and his creative, sometimes provocative artistic reflects: balance, equilibrium and weight are a form of light and movement in his sculpture.
---
---
WHAT WAS YOUR INSPIRATION BEHIND YOUR DECISION TO BECOME AN ARTIST?
My Mother Gaynor Zealey is a brilliant artist and inspired me hugely. She is the main reason for me becoming an artist.
WHICH ART DO YOU THINK IS THE LEAST APPRECIATED?
Performance art.
IN ART, WHAT STEP DO YOU THINK IS LESS NECESSARY THAN ONE THINKS?
It is speculative however I feel there are no unnecessary steps in making art. The first step is as important as the last, the last being the artist's death.
IF A GENIE WERE TO GRANT YOU ONE WISH, WHAT WOULD IT BE?
For the genie to be freed.
WHAT WAS YOUR LAST THOUGHT BEFORE YOU FELL ASLEEP LAST NIGHT?
I was thinking about the Moons that orbit Uranus.
WHAT IS THE FIRST THING YOU THINK OF WHEN YOU WAKE UP IN THE MORNING?
Oh shite – I am still in England.
WHAT INFURUATES YOU?
Brexit.
WHAT MAKES YOU ANGRY?
Boris Johnson.
WHICH FICTIONAL CHARACTER DO YOU IDENTIFY WITH AND WHY?
Captain Hook, pirate fashion rocks. .
WHAT IS YOUR FAVOURITE SEASON?
Summer.
MUSIC YOU LOVE…?
Hiphop / rap.
WHAT IS THE MOST USEFUL INSTRUMENT IN AN ART STUDIO?
My hands.
WHAT'S YOUR GREATEST FEAR?
I would prefer not to say, it's upsetting.
WHAT'S YOUR GUILTY PLEASURE?
Chocolate peanuts.

WHAT IS THE HARSHEST CRITICISM YOU HAVE RECEIVED?
When I was very young, another child in my class called me stupid for being Dyslexic. This has always stuck with me and still upsets me although I know it is not true.
WHAT PIECE OF ADVICE WOULD YOU GIVE YOUR 20-YEAR-OLD SELF?
Stick with painting, it pays more lol!
WHAT ARE YOU THINKING ABOUT THE MOST?
The result of Brexit and the degenerate backwards nature of British right-wing politics. The direction the UK is taking really upsets me to the extent I will be leaving the UK to find happiness.
HOW OLD WERE YOU WHEN YOU KNEW YOU WANTED TO DO WHAT YOU ARE DOING TODAY?
I think I always knew coming from the sort of family that I have. It would have been hard not to have ended up as a creative academic.
ARE YOU MORE OF A POET OR A PHILOSOPHER?
Philosopher, although my artworks have been called poetic.

NAME AN ACTIVITY YOU CELEBRATE EVERY DAY WITHOUT INTERRUPTION.
Walking to liberate my thoughts.
WHAT IS A WASTE OF TIME FOR YOU?
Nothing really, everything happens for some reason.
Success is…? Art.
Failure is…? Art.
Happiness is…? Art.
WHAT CHARITY DO YOU SUPPORT AND WHY?
Climate Reality Project, because I am an environmentalist.
Read more about Samuel's philanthropic contribution to the CharitableBookings.com Virtual Art Gallery here.
edited by Lucy Self