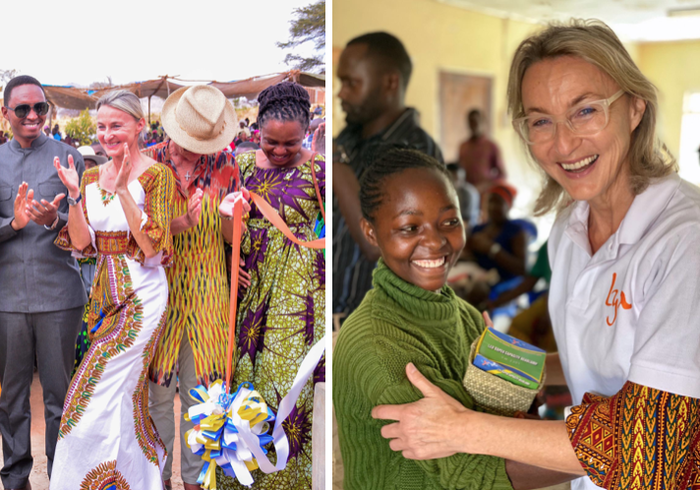 The Luxury Channel meets Maria Spink, the founder of Lyra In Africa, to find out what prompted her to found the charity, and the innovative ways in which education serves as the key out of poverty….
WHAT IS LYRA IN AFRICA, AND WHAT ARE THE AIMS OF THE CHARITY?
Lyra is a grassroots organisation working to educate and empower girls and women in rural Tanzania so they can choose the life they want to lead. Lyra's tool for reaching this vision is first and foremost education and entrepreneurship training opportunities for girls and women. We are a registered charity in the UK and have a sister charity in Tanzania that implements our program. From a current situation where only 3% of students complete A-levels, Lyra's vision is economically vibrant, sustainable rural communities where girls can complete secondary education and are allowed equal social and economic opportunities.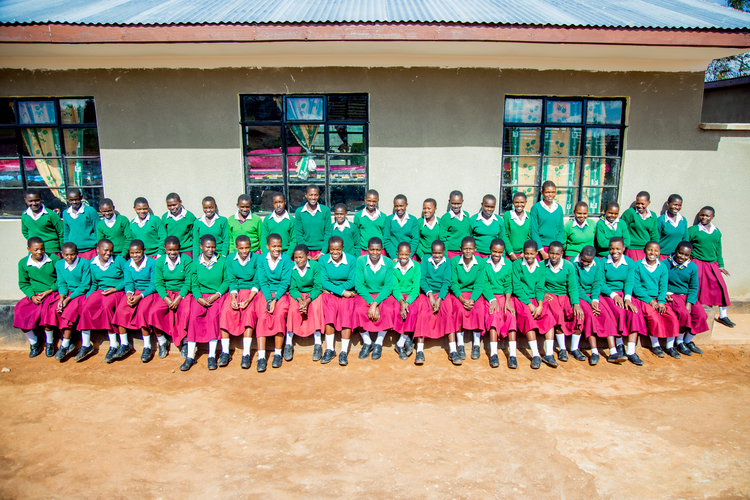 WHAT MOTIVATED YOU TO SET UP THE CHARITY?
I was working with a tree-planting company in the Southern Highlands of Tanzania, where I met some of our local labourers and heard some shocking stories from girls and women. There were two incidences in particular that will stay with me forever. I realised in talking to the women who worked for our company that in order for them to get work, they had to give sexual services to the foremen – I was shocked and reported this, naturally – but nothing changed. The other incident was when a headteacher asked me to support a bright, young girl of 12 years who was about to start secondary school – but her parents did not have enough money to pay for her school fees. I said I would pay when I came back the following week. When I came back, the parents had decided to sell her as a child bride to an old man in the village. I realised for the first time in my life that I could do something useful and bring about real change for these girls and women. That is why I founded Lyra with the help of two very close friends. As a Finnish woman, it really hit me that I had enjoyed free, high-quality education all the way through university, followed by a successful career, never having faced similar situations.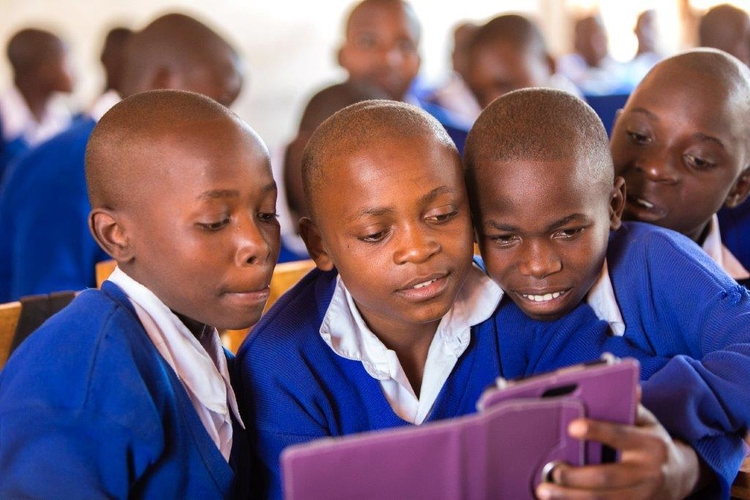 IS IT HABITUALLY ALWAYS GIRLS WHO ARE MORE MALIGNED THAN BOYS WHEN IT COMES TO EDUCATION IN TANZANIA, AND WHY?
Boys and girls all face big challenges when it comes to secondary education. In Tanzania on a whole, less than a third of girls that enter lower-secondary school graduate with O-levels and less than 3% graduate from higher secondary with A-levels. In rural schools, we often find even worse statistics. But rural girls face the continual risk of sexual abuse and pregnancy. One reason is the long distances to secondary schools, where girls are exposed to widespread sexual harassment whilst walking to school – adults often ask them for sex in exchange for gifts, rides, or money, on their way to school. Officials do not report cases of sexual abuse to police, and many schools lack a confidential mechanism to report abuse. Most schools force girls to undergo pregnancy testing and they expel girls when they find out they are pregnant. Once out, girls struggle to get back into education because of discrimination and stigma against adolescent mothers, financial challenges, and the absence of a re-admission policy for young mothers of compulsory schooling age. Girls also lack access to adequate sanitation facilities, a particular problem for menstrual hygiene, and often stay away from school during their monthly periods.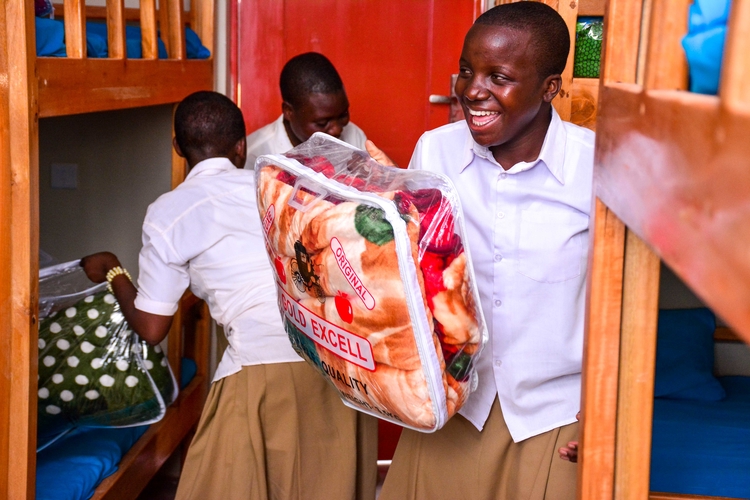 Our Lyra hostels provide safe accommodation for girls. Completing secondary education has been shown to strongly benefit the girls' individual health, employment, and earnings throughout their lives. For example, Tanzanian statistics show that women with no education have on average twice as many children as those who attend secondary school. Given a choice, girls with some secondary education will have smaller, healthier and wealthier families later in life than their uneducated peers and will put their own children through school.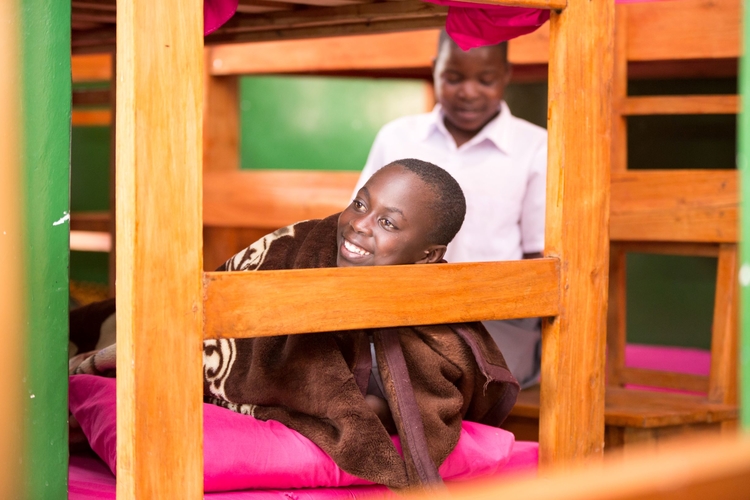 THERE ARE MANY REASONS WHY GIRLS IN RURAL TANZANIA ARE FAILING TO ACCESS DECENT SECONDARY EDUCATION, BUT TO WHAT EXTENT IS THIS CULTURAL, AS OPPOSED TO PURELY FINANCIAL?
I would say that very little of it is cultural. When I speak to parents, they all want to give their children the best possible education. But with large families and with mainly subsistence farming as their only income, it is impossible to send all their children to school. So poverty is definitely a key factor. Girls have value as brides or are often sent to work as "house maids" to large cities – and come back pregnant. One of Lyra's entrepreneurship groups I visited in November had 19 female members, of which 18 were single mothers under the age of 25 years and all with similar stories of being sent away to work.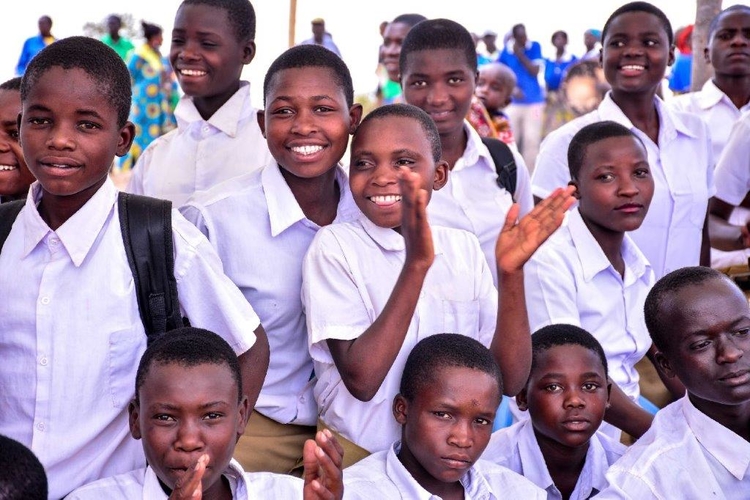 IN A COUNTRY LIKE TANZANIA, WHERE NEARLY HALF OF ALL GIRLS ARE EITHER PREGNANT OR MOTHERS BY THE AGE OF 18, HOW DO YOU GO ABOUT CREATING AN ENVIRONMENT WHERE YOU CAN EDUCATE THEM, NOT JUST INTELLECTUALLY, BUT ALSO TO STIMULATE THEM WITH THE TOOLS TO BECOME MORE AFFLUENT?
The girls and women we encounter are hungry to learn more – be it in school or in their work. They are asking for more training, be it agriculture, business or specific skills. Our entrepreneurship training for rural youth – called Imarika Kijana – specifically puts the focus on the girls to find what opportunities they have in their own villages and what their own assets are. Sometimes it is as simple as introducing them to new business ideas – as an example, we brought a basket weaving company into a village where women weave baskets to store their food in. None of them had ever thought basket weaving could bring them more income. Now, these women are being trained to weave for a much larger market than their own kitchens.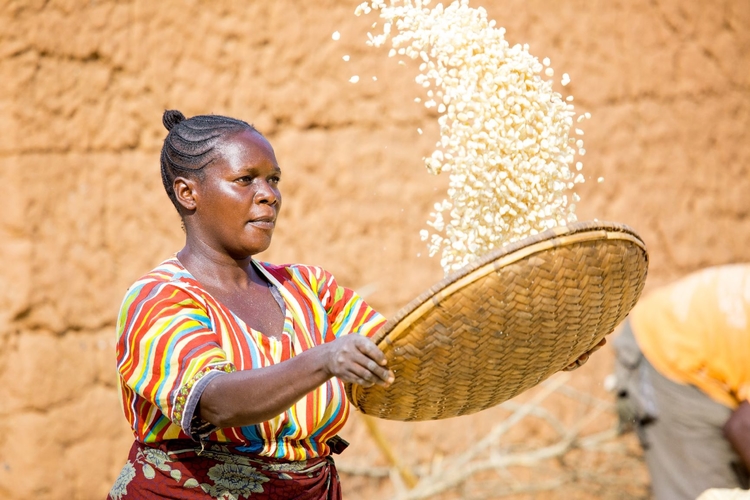 HOW IMPORTANT IS THE INCORPORATION OF A DIGITAL ELEMENT INTO THE GIRLS' EDUCATION?
We realised early on that giving the girls a safe space to live and study in was important, just to keep them safe and in school. But then we realised that the failure rates were unbelievably high across the schools, with up to 90% at O-level. We conducted some baseline tests and saw that, for example, the children's level of maths was the same when they entered secondary education as when they ended 4 years later. Lyra's digital element is therefore intended to address the quality of secondary education. Most of our partner schools lack enough teachers to cover all subjects, with worrying gaps in mathematics and the sciences. Students sometimes go for months without teachers specialised in these subjects, and must often find alternative ways to learn these subjects or fail their exams as a result. Classes are too large with 60 – 70 students on average. In addition, the schools lack adequate classrooms, learning material, laboratories, and libraries. Add to the mix that there is no electricity or Internet and you understand why few teachers want to stay in rural areas. Our digital learning program is therefore for the use of the whole school, so teachers and students can use tablets and offline servers that contain world-class educational material. It runs off solar power that we have installed in the schools. We have also incorporated a software package that contains the Tanzanian curriculum.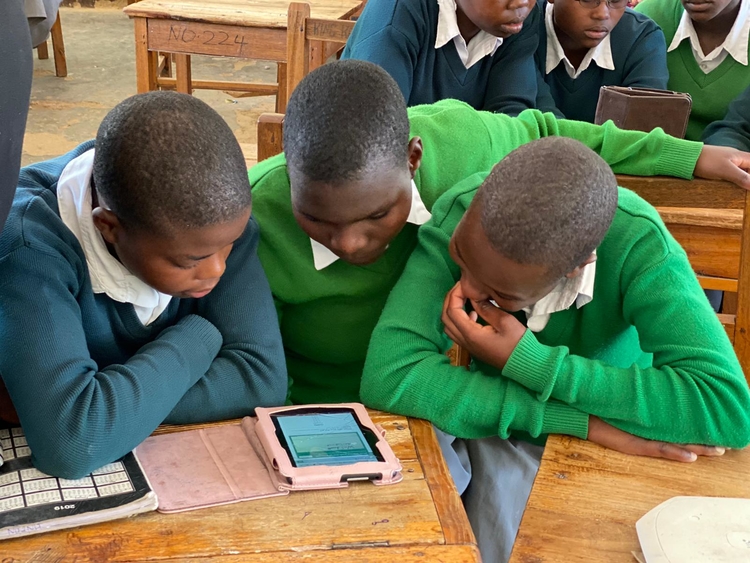 Girls who stay in Lyra's hostels, however, get a better chance of using digital learning as they have access to the program in the evenings and over weekends. Since the start of the digital learning program, the best academically performing girls have been the girls living in our hostels. Another important aspect is the learning involved in terms of how to actually use a tablet in the first place. We hope to open the minds of this generation to 21st-century digitalisation. Some of our students were afraid to touch the tablets for several months when we introduced the program in 2017, as they were told that the tablets would suck their blood or give them diseases. Breaking these taboos and giving them a chance to open their minds to the many opportunities that the Internet and a digitised economy bring are really important stepping stones.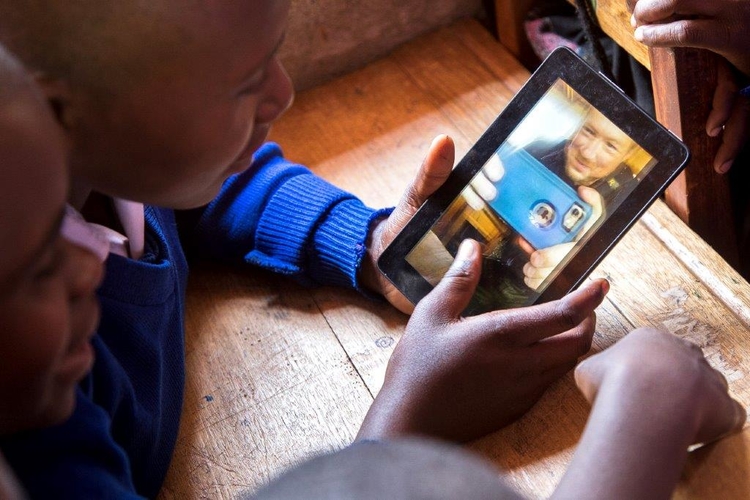 WHAT INITIATIVES HAVE YOU INTRODUCED, AND WHAT SUCCESSES HAVE YOU HAD WITH THE PROJECT SO FAR?
How much time have I got?! On the hostel side, the successes I am most proud about are that so far, more than 2,400 girls have stayed in our hostels with no reported pregnancies. We have now built 10 and will complete two more in 2020. Over 1000 girls stay in Lyra hostels annually. Academically, in two of our 10 hostels, we have seen girls for the first time ever graduate from lower secondary school and have seen significant decreases in the failure rates. We have created our own sustainable, low carbon hostel design that we have received a lot of praise for from the local government, and the villages we work with all love our design.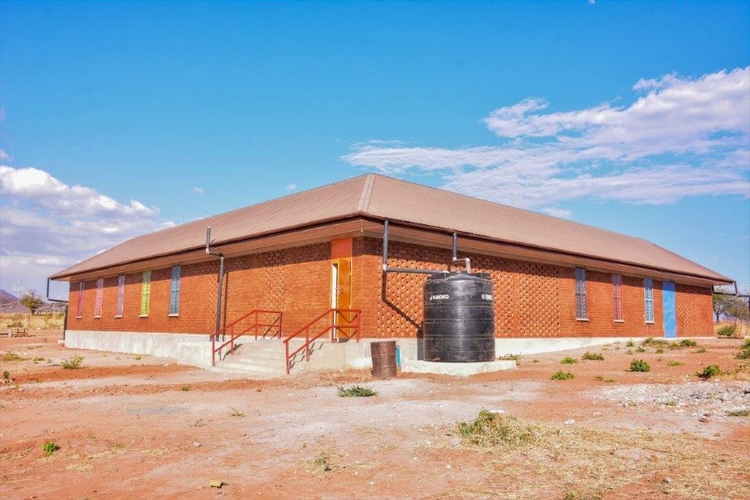 The coding clubs that we introduced this year have been so popular that we have not got enough staff to take on more members! Just this week, all of our six coding club partner schools were chosen for the finals of the Tanzanian Girls Entrepreneurship Summit. One of our coding clubs won second prize in the final – which is unprecedented and will serve as a huge boost for all rural schools!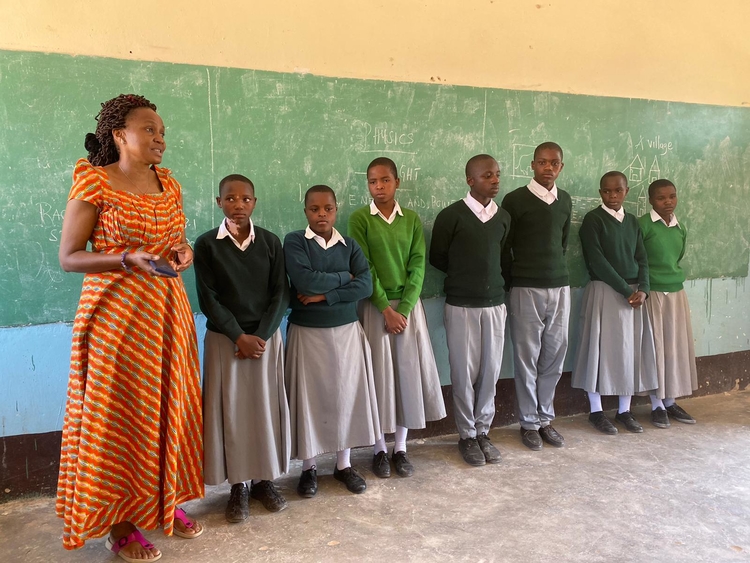 Most of all, though, the highlight is always to meet the individual girls and women and hear their stories of how hard they work and strive for their own or their children's future. I am humbled and privileged to know them and see their lives improve.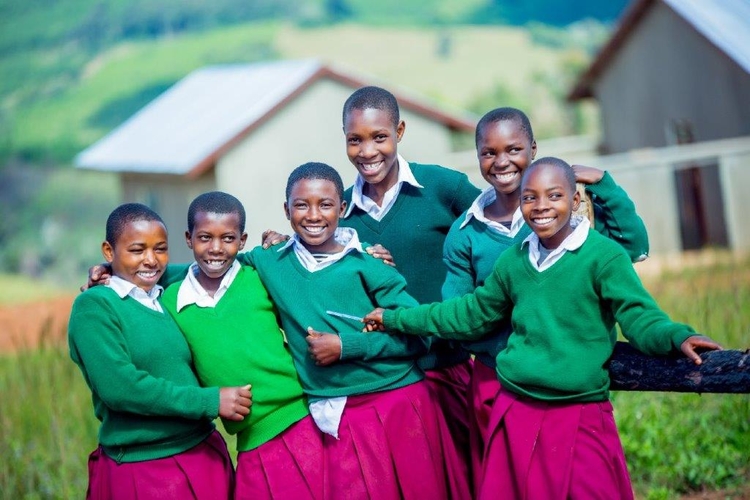 WHAT ARE YOUR FUTURE PLANS FOR LYRA?
We now know that our inter-connected, holistic 4-part model works. I believe it is cost-efficient and scalable. I would like to scale this across other rural regions of Tanzania.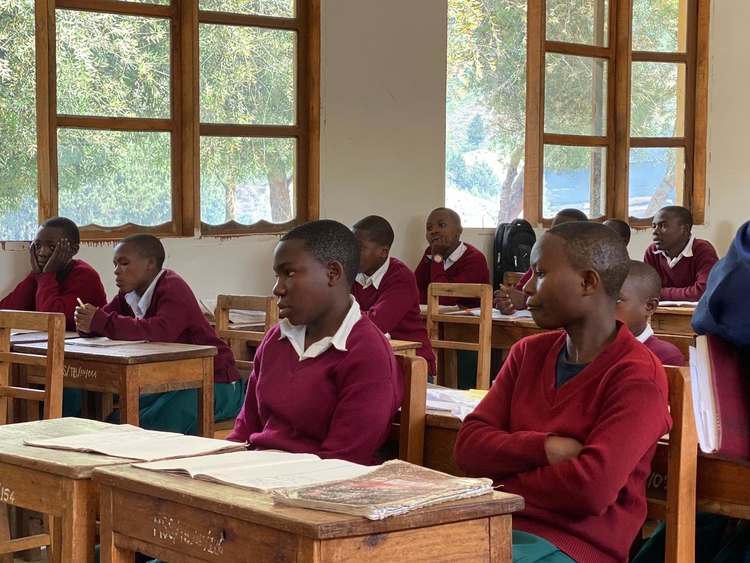 WHAT CAN A "SOFA SUPPORTER" DO TO HELP WITH THE WORK THAT LYRA UNDERTAKES?
Please donate via our website at www.lyrainafrica.org. I work pro bono and we have no full-time employees in the UK. All our donations, therefore, go straight towards implementing our projects in Tanzania. If you want to talk about any of our projects in greater detail, please contact me directly at [email protected]. For £50, we can buy a tablet for our digital program, and for £80, we can buy a bed and a mattress for the girls. If you would like to support a girl who cannot afford to stay in a hostel, £160 pays for one year's food and accommodation in a Lyra hostel. Please also come visit us in Iringa to see more of what we do!
By The Luxury Channel