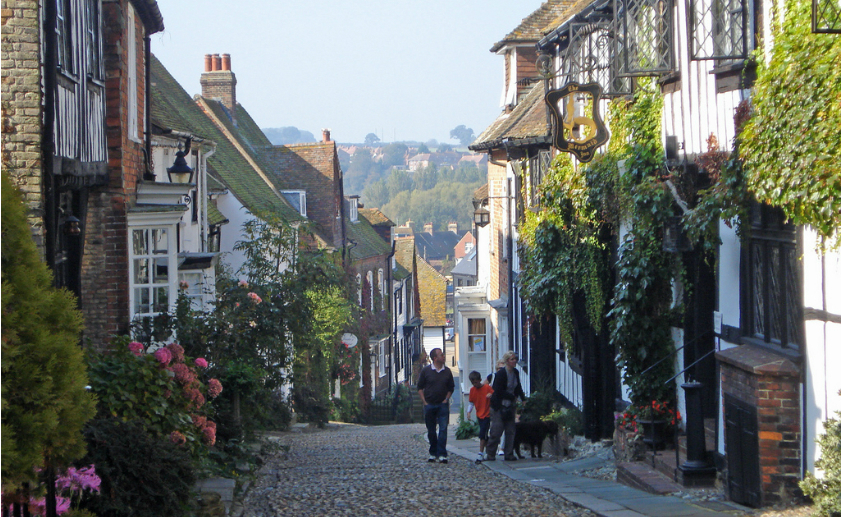 While luxury travel can mean long-haul flights to remote beaches, green contributor Melissa Hobson discovers the quality, sustainable options closer to home.
Today's society has the world at its fingertips, particularly for the affluent traveller. A new supersonic jet could make it possible to fly from London to New York in the same time it would take to drive to Cardiff; and many of us would think nothing of picking up galangal, kaffir lime leaves and coconut milk to make a Thai green curry. But can our home-grown offerings compete?
A recent trip to Rye reassured me they can. Around two hours' drive from London, this quaint harbour town is brimming with locally-sourced, seasonable and sustainable British produce. Yet, while the whole town has a quintessentially British air and the community is passionate about working together to benefit both the local economy and their environment, many of their offerings, which at first seem 'traditionally English', are enhanced by a touch of exotic inspiration.
For example, The Ambrette, a fine-dining restaurant with an Indian twist, complements its plethora of Indian herbs and spices with a focus on the home-grown. Pioneering head chef Dev Biswal uses local, sustainable seafood, game and even locally foraged rock samphire, throughout his sumptuous seasonal menu.
Boutique wine merchant and bar Olde Worlde Wines on Cinque Ports Street stocks the world's best wines, including award-winning British sparkling wine, Henners, and delicious foccacia from local baker The Lazy Bakery. Visit on a Friday night and you'll find a buzzing atmosphere as locals catch up on the week's events, while propping up the bar which has been hand-made from unwanted wine crates; just another reminder of how the Rye community loves to make something useful and appealing from what they have to hand.
Similarly, premium hot chocolate bar Knoops uses the highest quality cocoa from destinations including Madagascar, Peru and Uganda paired with fresh, local milk and unique marshmallow flavours dependent on recently picked berries. Even the cookies and treats are baked and delivered fresh each morning by a local baker just a short walk around the corner.
It's refreshing to see British businesses proudly showcasing home-grown produce and proving you don't have to go thousands of miles to be rewarded with a unique, luxury experience. For a truly British staycation – with an exotic midas touch – this charming town is well worth a visit.